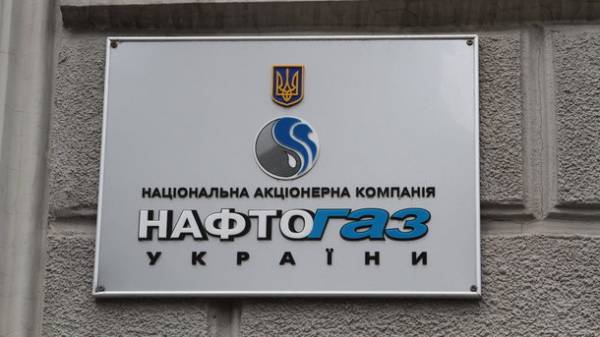 Main Department of counterintelligence protection of state interests in the sphere of economic security of SBU initiates carrying out check of financial-economic activity of NJSC "Naftogaz of Ukraine". This is stated in the appeal of the security service to the head Office of large taxpayers GFS Eugene Bambasova, writes "Economic truth".
The publication indicates that "Naftogaz of Ukraine", may have avoided tax payments when importing to the territory of Ukraine of natural gas from the territory of the Russian Federation under the contract of 2015 JSC "Gazprom".
"In 2015, the customs office was decorated "periodic customs Declaration" (temporary documents existing before the filing of the General Declaration for the goods – Ed.) transfer gas in a volume of 2 billion cubic meters monthly. In October-November 2015 on the basis of these declarations moved 2 bcm and 0.38 bcm of natural gas at the retail price 227,36 dollars per thousand cubic meters", – the document says.
It follows that the customs clearance of this amount has not been completed until now, but after adjustments to the legislation of Ukraine, from January 1, 2017 "Naftogaz of Ukraine" was included into number of subjects, obliged to pay VAT from foreign operations.
"Thus, the amount of unpaid tax payments is 3 billion. Given the above, please consider carrying out documentary audit of financial and economic activities of the NJSC "Naftogaz of Ukraine", – reads the statement of the SBU to GFS.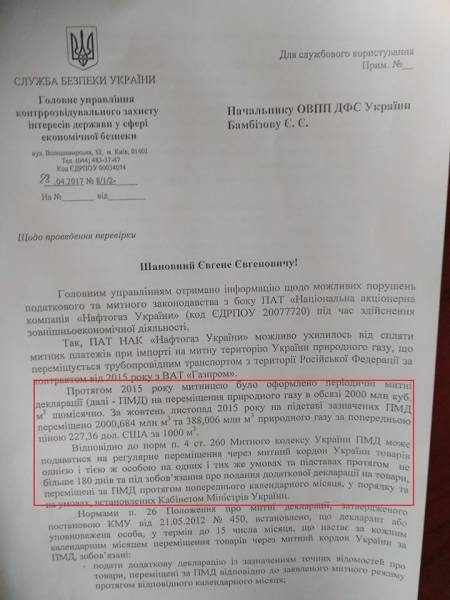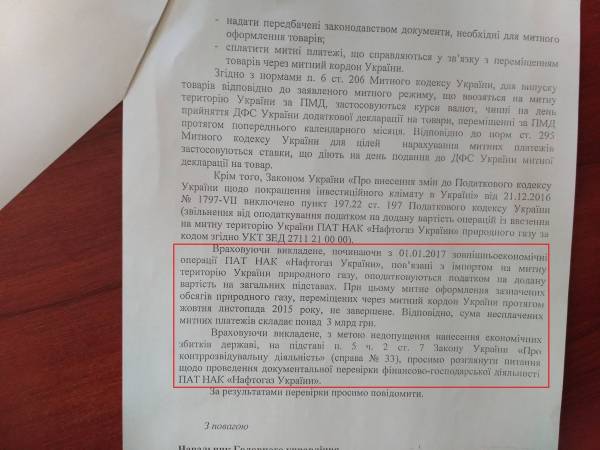 According to the publication, initially, in 2015, the volume of gas have not been finalized, "Naftogaz" of the tax because of a disagreement about prices with "Gazprom" – at that time the Russian company has not provided the NAC invoices. This same situation has survived until now because of what Naftogaz constantly longerover the aforementioned "periodic customs Declaration" so-called "card failure", which States the refusal of Gazprom to provide invoices.
Comments
comments