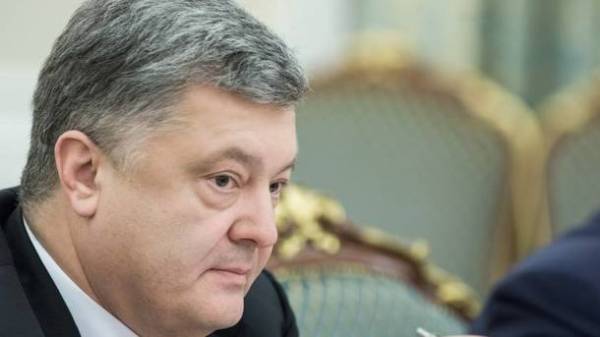 Europe and the European Union became the epitome of the reforms and the values of democracy for Ukraine, said President Petro Poroshenko.
"Europe and the European Union became synonymous reforms, values of democracy and freedom," said Poroshenko on Sunday at the ceremony of raising the European Union flag near the building of the presidential Administration in Kyiv on the occasion of Europe Day.
According to him, the Ukrainians chose the European way and "permanently departed from the Soviet and Russian empires."
The President also noted that in recent days, Ukraine has been the occasion of the Eurovision song contest and the country was visited by many foreign guests.
"Unfortunately this holiday was marred by the terrible murder of the inhabitants of the Town," he said, adding that this is the price that Ukraine pays for wanting to be free.
Poroshenko stressed that the Ukrainian people as a United front is to protect the sovereignty and territorial integrity of the state.
We will remind, the European Parliament approved a visa-free regime for Ukraine. 571 MEP voted for granting bizwise.
Comments
comments