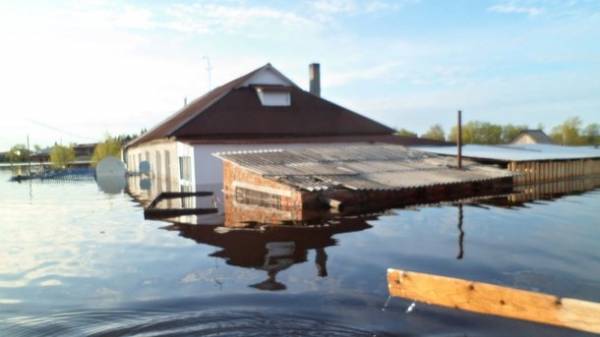 April 30-Ishim river — left and the longest tributary of the Irtysh river is overflowed, and the water continues to capture new territory.
The first problems because of the flood of the river Ishim felt the residents of the Kazan district of the Tyumen region, and on 5 may the state of emergency was declared in the town of Ishim and Ishim area. Here the intensity of the natural rise of the river, increased discharge from sergeevskoye reservoir, up to 88 cm during the day. As a result, by the morning of 10 may, the level of the river exceeded dangerous phenomenon in the 127 see In and around the city flooded homes evacuated more than 400 residents.
By may 11, the state of emergency was assigned to the third district of the Tyumen region — Abatsky, where the water over the past day rose by 69 cm, reaching to level of 916, see the message of the local administration, a critical historical maximum of the Ishim river, 1069 cm "so that the stock yet is." To date, "river began to emerge on the floodplain, water cut six settlements, their residents are informed about the water dams".
 
Comments
comments