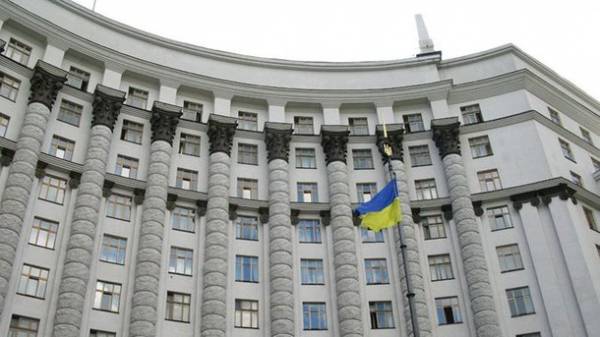 The Cabinet of Ministers of Ukraine has allocated 199 million UAH from the reserve Fund of the state budget for the adoption of urgent measures to improve the security of facilities storing ammunition of the Armed Forces. The corresponding decree from April 12, 2017 No. 292-R was published on the Government portal.
The decision will allow the Ministry of defense of Ukraine to carry out priority measures to ensure the security of 11 ammunition storage facilities APU for 2017.
Today, in accordance with the conducted calculations concerning the implementation of measures to increase the survivability of certain arsenals, bases, warehouses APU storage of missiles and ammunition, minimally, the critical need for funds for 2017 is of $ 235.2 million.
These funds need additional funds which are not secured with financial resources within the approved expenses for 2017 is 199 million UAH.
It is noted that the allocation of these funds from the budget reserve Fund will allow:
to improve the system of protection and defense 11 military units;
to hold a cover and properly stored ammunition will be moved to planned storage locations;
to improve the level of fire and explosion safety, including through the acquisition of fire equipment (fire tanks, cars, etc.).
As reported, at night on March 23 began explosions at munitions depots, located not far from the city of Balakleya in Kharkiv region.
According to the latest data, from the beginning of humanitarian demining work-site adjacent to 65 the Arsenal of the Armed Forces of Ukraine Balakleya, pyrotechnics DSNs withdrew and transferred APU for the destruction of 28 thousand explosive subjects.
According to gschs, the main part of the site (31 hectares) have been cleared, pyrotechnic calculations of service on emergency situations left to clear 15 ha (this is the most remote places – the forest and moorland) in the 100-meter zone from the Arsenal. The clearance work will be completed by may 18.
As the head of the Kharkiv regional Council Sergey Chernov, according to preliminary estimates the damage from the explosions and fires in the disaster amounted to about 220 million UAH. He also noted that given the losses of industrial enterprises, the amount may be about 300 million UAH.
Comments
comments