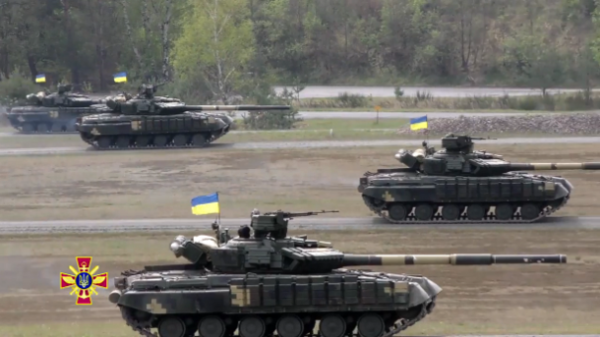 Ukrainian tankers took part in the competition Strong Europe Tank Challenge 2017, which showed the class and driving. The corresponding video published on the YouTube channel of the General staff of the armed forces.
So, in the first day of competition Ukrainian tanks took part in combat shooting platoon in the attack. The complexity of the task lay in the fact that, under the terms of the competition, our team could not carry out any driving test at a fire station. It is noted that judges were evaluated by two key indicators – accuracy of fire and tactical actions of the crews of combat vehicles. The defense Ministry reported that the results are not yet known, but the Ukrainian tank crews many are pleasantly surprised.
On the second day of competitions took part in tank biathlon, the task which has been shooting with tank gun, and search and recognition. Our tanks fired domestic gun "the Fort" from three positions: prone, kneeling and standing. The shooting exercise was performed in the crew and ended with shooting the tank commander from the turret of a combat vehicle. At the stage of search and recognition purposes it was necessary to determine the number of enemy personnel, weapons and equipment.
Today, may 10, Ukrainian tankers will demonstrate the coherence of the platoon in the defense and destroy the target with a "reference point".
Comments
comments