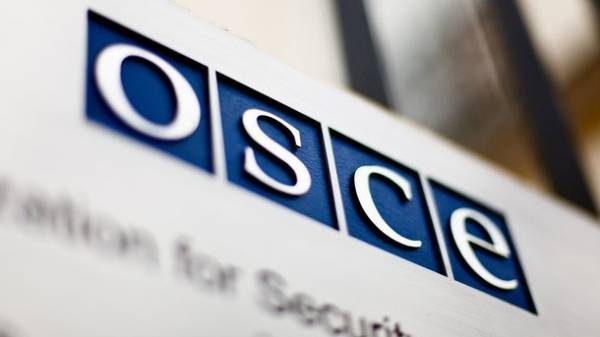 The Chairman of the Special monitoring mission of the Organization for security and cooperation in Europe (SMM OSCE) Ertugrul Apakan denounced a case of sexual harassment in relation to the observer from the armed militants. The case occurred on 5 may.
"With all the participating States of the OSCE SMM condemns all forms of violence against women. The incident, during which a man armed with a gun, intimidated the civilian woman – a member of the patrol, the SMM by using comments of a sexual nature, requires a quick and clear answer from the so-called "DNR". This should include identification of the responsible person and the application of appropriate measures so that such incidents are not repeated", – said Apakan.
He added that the participating States of the OSCE instructed the naked men and women the SMM to perform hard work.
"And they have the right to do so without fear of physical or verbal assault. The mission will not tolerate any attempts to intimidate, humiliate, or otherwise interfere with its employees", – said Apakan.
As reported, a member of the patrol, the SMM was sexually harassed by militants, armed with AK-47, who threatened that will not allow the patrol mission to move eastward from Peter to Sochi, while his demands are not met. The patrol left the area via another route.
Comments
comments