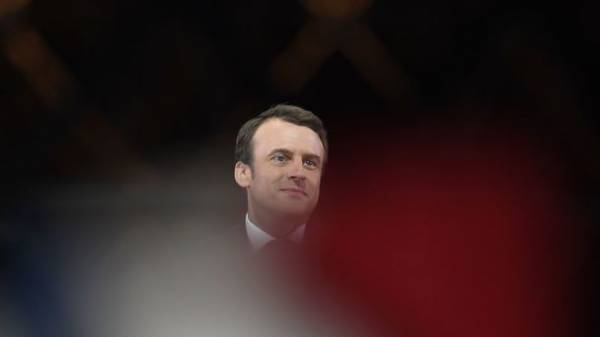 President of Ukraine Petro Poroshenko has sent a written message to Emmanuel Macron, in which he congratulated him on his election President of the French Republic.
"In Ukraine, I was inspired watching Your brilliant campaign," – said the Head of state.
"The choice of the French people is clear evidence of the victory program, the progressive Europe of freedom over the alternative Europe of nationalism," – said in the congratulation to the address of the newly elected President of France on the website of the Ukrainian President.
The President assured the French leader, in this way Ukraine will always be a reliable partner of France.
Poroshenko expressed his special thanks to the Emmanuel Macron, for his personal uncompromising support of Ukraine in the face of continued Russian aggression. "Your position during the election campaign gives you the confidence that Your victory of Ukraine was a reliable ally and in the Normandy format, and in its efforts to restore sovereignty and territorial integrity of Ukraine", – noted in the letter.
The President also expressed hope for effective support from France in the implementation of European aspirations of Ukraine.
Poroshenko invited the newly elected President of France with a visit to Ukraine at any convenient time.
Comments
comments