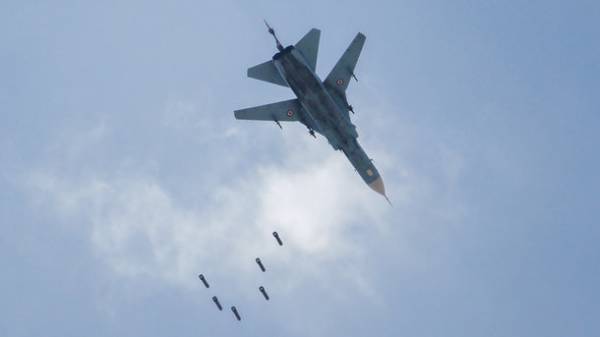 In Syria soon after the entry into force of the Memorandum about zones of de-escalation have outbreak of new fighting between the Syrian army and rebels. As reports Deutsche Welle, citing the Syrian Observatory for human rights (SOHR), Syrian aircraft bombed rebel-controlled city of al-Zalakiyat and bases of rebels in the neighboring province of Hama.
On the outbreak of hostilities shortly after midnight on Saturday said the representative of the rebel forces. The Syrian army has not yet commented on these reports.
Under the agreement, which was signed on 4 may in Astana Russia, Iran and Turkey, in Syria created four zones of de-escalation. The largest of them are located in the North of Syria, including Idlib province, part of the Latakia, Aleppo and Hama. Zone of de-escalation were also established in the province of HOMS, Eastern ghouta and in the South of Syria near the border with Jordan. Along the borders of the zones of de-escalation will be established runway safety, including the checkpoint and observation posts, which will manage Russia, Turkey and Iran.
Comments
comments