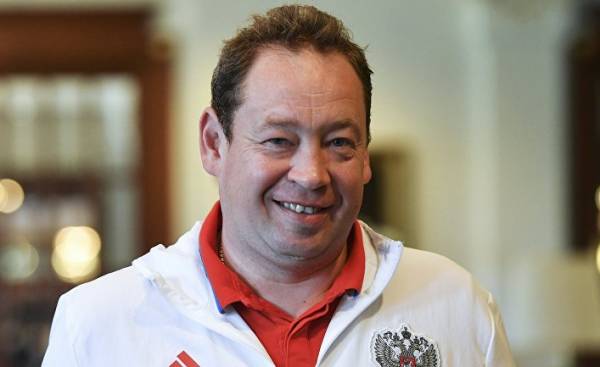 For the coach of London "Chelsea" Antonio Conte became the shock information that he topped the list of candidates for the post of chief coach of the Spanish superclub Barcelona. Conte does not exclude that can leave Chelsea immediately after the end of the season. The services of a coach is interested and Italian "inter".
The Italian has done a great job with "blue", leading the club at arm's length from the title of national champion and winner of FA Cup (Chelsea lead the Premier League four rounds before the end of the tournament, and on may 27 will be held the FA Cup final between Chelsea and Arsenal — approx. ed.).
Conte contract with "Chelsea" calculated for another season, and the leadership of the "blue" plans in the end of the month to discuss the possibility of extending the work of the coach with the club. However, Conte moved to England without his wife and daughter who expect to join him in the start of next season.
The Catalans look to replace Luis Enrique, who announced in February that he will leave Barça. But the club have yet to find a decent replacement for him. Conte has come to the attention of the owners of Barcelona, to pay attention, how has Chelsea under his leadership, and they are ready to go out, to invite him to work in Spain.
The owner "Chelsea" Roman Abramovich is unlikely to convince Conte to stay at Chelsea. In the case of leaving Antonio Conte's priority option in the short list for the post of the head coach is Leonid Slutsky. Former head coach of CSKA (Moscow) 45-year-old Leonid Slutsky with Jan lives in London and is a longtime friend of billionaire Roman Abramovich. He is actively studying the English language, is a regular at the games Chelsea and the club's training ground.
Comments
comments