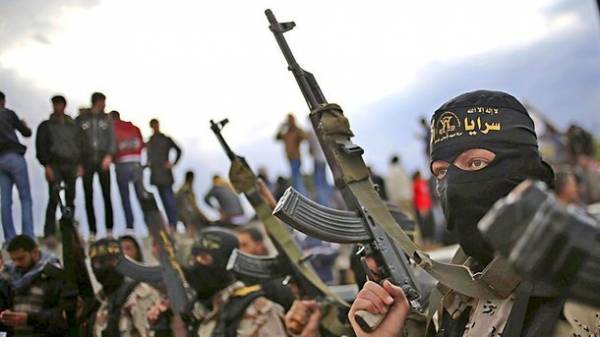 Russia is closely cooperating with terrorist organizations by the security forces. This opinion was expressed in the comment "observer" former Deputy chief of the General staff of the APU, the General-Lieutenant Igor Romanenko.
The General believes that the detection in Syria ISIL fighters sniper weapons with modern Russian optics proves that the Kremlin is working closely with terrorist groups around the world.
"This is another example of the fact that Russia is closely linked with these terrorist organizations. They use the whole range of terrorist techniques including dense work of their security agencies with the "Islamic state" and "Jabhat EN-Nusra", – said Romanenko.
He also noted that Russia since the USSR does not lose the connection with terrorists, putting them in the money to have influenced them.
Romanenko recalled the explosions of apartment houses in Russia in 1999. "In order to justify the use of all weapons during the second Chechen war. There is a Russian trace in the bombings in Europe. If its people do not regret, is it possible to hope that they will be Europeans?" the General added.
As reported, the militants of the terrorist organization "Islamic state" fighting in Syria, found modern electronics for snipers Russian production. Terrorists have managed to kill in Syria a few Russians through such optics.
Comments
comments