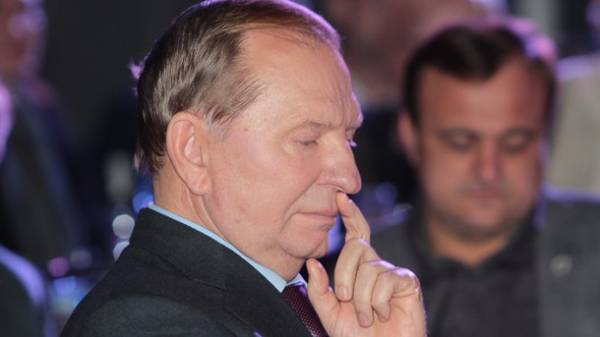 The success of the negotiations on settlement of the situation in the East of Ukraine does not depend on the number of participating countries, and from the will of world leaders. This was stated by the representative of Ukraine in the Trilateral contact group on settling the situation in Donbas (TAG), the second President of Ukraine Leonid Kuchma.
In his speech to students at the Nizhyn state University.Nikolai Gogol on Friday, he noted that the success of the "Minsk process" depends "not on the number of countries that participate in the negotiation process and will, including world leaders," citing the example of negotiations on the conflict in Nagorno-Karabakh, ongoing since 1992.
"And today, when many politicians criticize the Normandy format (four-party negotiations in the Ukraine, Germany, France and Russia – Ed.) The Minsk agreements, the question is simple: what do they offer in return?", – said Kuchma.
He also expressed the belief that the Russian side is interested to obtain on the territory of Ukraine another frozen conflict similar to those established earlier in other regions, and it insists on holding the elections on the ngca.
"They want at any price in the occupied territories to hold elections when the Minsk agreements clearly: the first point – the issue of security, to stop killing each other. And then you can carry out the political struggle," – said the representative of Ukraine in the pipeline.
In this context, he said that he was surprised by the position of the President of the Russian Federation Vladimir Putin at a meeting with Turkish President Recep Tayyip Erdogan, in which he stated that the settlement of the conflict in Syria "must first resolve the issue of security, and then everything else."
"Why a different approach to the Ukraine?.. Perhaps she (the Russian Federation – Ed.) there is a desire to get another frozen conflict – the pattern of Nagorno-Karabakh, Transnistria, Abkhazia", – said Kuchma.
Recall that Kuchma reiterated the inadmissibility of the elections in the occupied Donbas and praised the position of German Chancellor Angela Merkel on the fact that for peace in Ukraine, Russia should return to the Ukrainian border.
Comments
comments