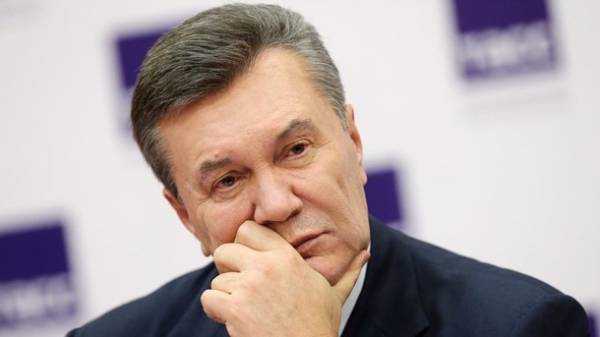 The verdict in the case of treason, ex-President Viktor Yanukovych may be announced to the Independence Day of Ukraine. Such forecast on air of TV channel NewsOne gave the people's Deputy from "Batkivshchyna" Igor Lutsenko.
According to him, of all charges, the case for treason is the most simple in procedural terms.
"It is possible to expect the verdict to the Day of Independence, as we see that of all the accusations Yanukovych was chosen the most simple in procedural terms. As shown by the situation with the confiscation of "money Yanukovych," our courts are fast enough to consider such cases", – said Lutsenko.
However, the politician is afraid that after the verdict Yanukovych, the Ukrainian justice and will stop.
"I think that Yanukovych, most likely, convicted in the previously agreed time. But the main risk is that this will end…" – he concluded.
As stated by Prosecutor General Yury Lutsenko, against Yanukovych began an unprecedented in Ukraine's judicial process. "This process not only against Yanukovych. This process is also in relation to his Kremlin masters, which he used as a Fig leaf Yanukovych signed the document, in order to occupy Ukrainian Crimea, to pour the blood of the Ukrainian Donbass and try to bring to their knees our country," he said.
We will remind, today, the Obolon district court of Kiev declared a break till may 18 in the preparatory session on the case of ex-President of Ukraine Viktor Yanukovych, suspected of treason.
Comments
comments