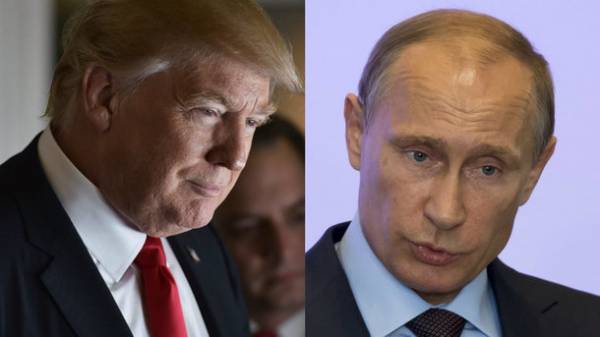 The President of the United States Donald Trump and his Russian counterpart Vladimir Putin is not up to the Ukrainian issue during their conversations. This opinion was expressed by "Apostrophe" Deputy editor in chief Foreign Affairs Chronicles Dmitry Galkin.
According to him, the Russian and American presidents is beneficial to address the subject of Ukraine in conversations with each other.
"Putin is extremely important to show that the US is somehow cooperating, restore relations with Russia that has prospects of lifting the sanctions and political cooperation. That is why, in conversation, probably, was not raised the subject of Ukraine. This is a topic, which is now the United States and Russia is fundamentally unable to agree, do not give up their positions. For Putin the issue of Ukraine is of great political importance. For trump, she is not political interest. The only reasonable solution in this situation – do not bring this up in conversation with trump," said Galkin.
He noted that the us administration is also convenient that this topic was mainly covered through the European politicians.
Galkin believes that the White house enough for the work in Ukraine in Europe leads to German Chancellor Angela Merkel
"Working in this regard Merkel, who led the negotiations on Ukraine (during the meeting with Putin in Sochi on may 2 – ed.). Not that the US would delegate some authority to the decision of the Ukrainian question, for US it is important to take the same position. I don't think they will abandon their positions in order to somehow alleviate the situation in Germany. Moreover, for Germany the question of the transatlantic unity is more important than the restoration of relations with Russia. Therefore, I do not think that the position Merkel will be very different from the American one. After Merkel's visit it is obvious that her position is tough enough," – added the journalist.
We will remind, yesterday, on may 2, in Sochi took place the meeting of Angela Merkel with Russian President Vladimir Putin.
Comments
comments