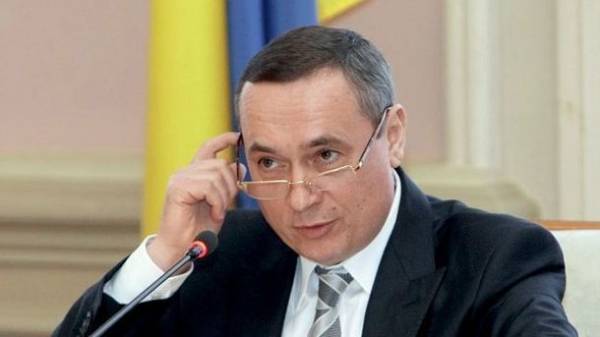 Today the Kyiv court of Appeal should consider the appeal of the prosecution at the former people's Deputy Mykola Martynenko and the first Deputy Chairman of the Board NAK "Naftogaz of Ukraine" Sergey Fracture.
Note that the hearing on Martynenko was scheduled for today at 11:20, but it hasn't started yet.
Regarding the Fractures, the appeal it has to begin at 13:00.
In its appeal, the Prosecutor's office intends to appeal the decision of Solomenskiy district court of Kyiv about the failure in the application of measures of restraint in form of detention in respect of Martynenko and Fractures.
As reported UNN, "the court has not received materials according to Martynenko," said Oleg Prisyazhny, one of the panel of judges, who must consider the appeal.
Now journalists and participants in the process expect the start of the trial.
As reported, on 20 April, the detectives NAB and SAP prosecutors detained two individuals – the former people's Deputy of four convocations, the former head of the Parliament Committee on fuel and energy complex Martynenko and one of his accomplice on suspicion of committing crimes under part 1 of Art. 255 (creating criminal organization) and part 5 article 191 (assignment, waste of property or taking to them by abuse of official position) the Criminal code of Ukraine.
Law enforcement officers suspect them of committing embezzlement of the funds of GP "VostGOK" $17,28 million through illegal detention and execution of the contract of purchase and sale of uranium concentrate SE "VostGOK" across the Austrian intermediary company Steuermann. SAP requires to elect Martynenko suspect the measure of restraint in form of detention for 60 days with the alternative of payment of the Deposit, UAH 300 million.
Comments
comments