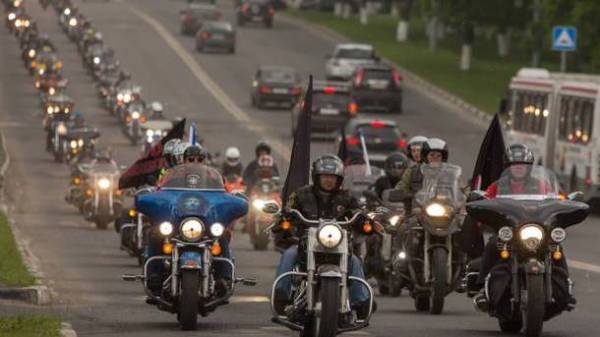 Ukrainian border guards are monitoring the situation with moving on the territory of Ukraine of organized groups to participate in provocations, this also applies to motorcyclists the biker club "Night wolves". This was announced at a briefing the assistant to the head of the state border service Oleg Slobodyan, reports 112.ua.
According to him, it is possible that "Night wolves" could attempt to enter the territory of Ukraine.
"There is information about the other as individuals, and about groups that may be used to attempt to penetrate into Ukraine. In particular, this concerns the so-called Russian bikers, who are planning another rally supposedly for Europe to Berlin. As it happens we'll see, but, nevertheless, their movement is also controlled," – said Slobodyan.
In turn, as reported in TASS, the bikers club "Night wolves" began the rally "Roads of Victory – 2017", which started in Slovakia. The bikers laid wreaths at the monuments to the red army on Dukelska the pass and the town of svidník in Eastern Slovakia.
As reported earlier today, the security Service of Ukraine together with border guards were not allowed in Odessa Russians with portraits of Putin, who rode to provocations during the anniversary events on may 2.
Comments
comments