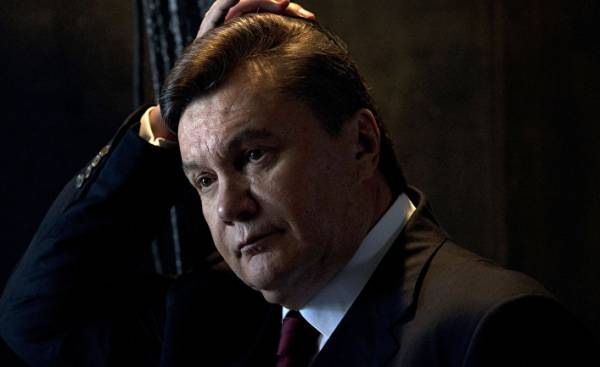 The court of final appeal allowed the confiscation of the arrested $ 1.5 billion belonging to ex-President of Ukraine Viktor Yanukovych. This was reported in the NSDC of Ukraine.
"According to the court of last resort, arrested by means of Yanukovych and team — $ 1.5 billion — should be listed in the Budget", — reported in a press-Department service.
"Just to the Bank with this decision went the Prosecutor General Yuri Lutsenko and NSDC Secretary Oleksandr Turchynov. They brought to the leadership of the Bank. Went to report to the President", — declared in SNBO.
"As of now there is a recalculation of funds to the accounts of the state budget", — added in Department.
January 28, 2015 the State service for financial monitoring blocked 1.42 billion dollars in accounts of non-resident companies linked to Viktor Yanukovych, his relatives, officials of former government and related entities.
The Cabinet laid in the state budget for 2017 the revenues from the special confiscation of assets of corrupt officials the amount of 10.5 billion hryvnia.
Comments
comments