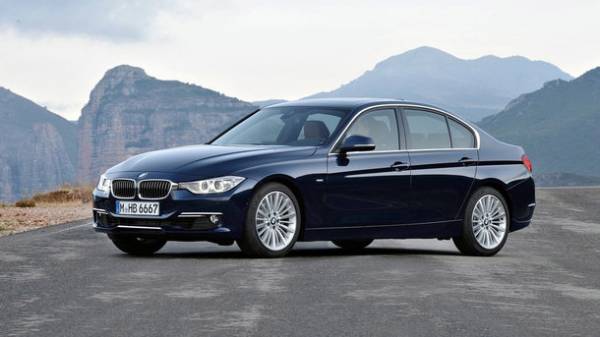 ISeeCars American organization involved in research of the automobile market and sell cars, called the most often re-sold cars in the first year of operation. More than half of the lines in the rating of the 11 models took the premium cars.
The experts analyzed more than 24 million of facts of sales of new vehicles (model years from 2015 to 2017) for 2015 and 2016. Using the VIN codes were identified machines that in the period from four months to a year after the first sale (new car) got on the used car market and sold again – the "Motor".
Thus in iSeeCars excluded from the total number of cars with significant mileage at the time of implementing them as a new and used machines with too little mileage. In addition, the list did not get the model number of sales less than 50 thousand copies.
Most often resale the car experts say the BMW 3-Series is eight percent of the total number of instances that were implemented repeatedly within the first year of operation. The rating included three BMW and two Mercedes.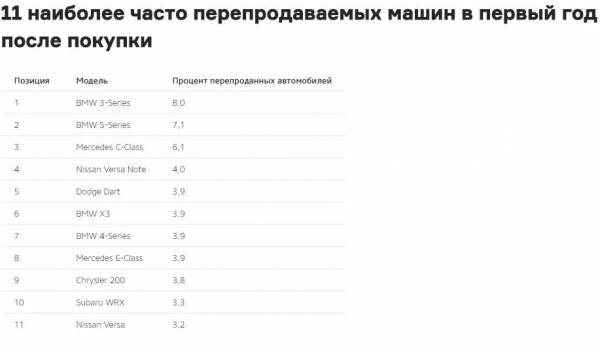 A large number of premium cars in the list of the authors of the rating was explained by the fact that the dealers of these brands often buy new cars as a swing, which are issued to customers during repair of their cars. At the end of the first year of "work" vehicles are being sold as used, often being in good condition.
In addition, according to experts, people often resell premium cars out of frustration. According to iSeeCars, the majority of oversold the "treshka" BMW was quite simple models is supposedly the first premium car of their owners, which, because budget execution is not made on customers the proper impression.
However, iSeeCars has estimated the average cost of car rating — in status new and used. Less just price lost Subaru WRX.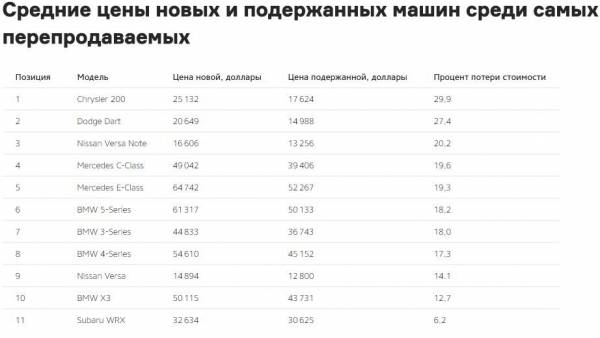 Comments
comments