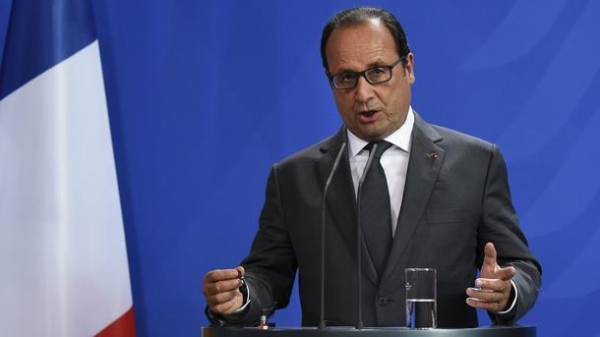 French President Francois Hollande said that far-right political movements pose a threat to France, reports Bloomberg, reports "RBC-Ukraine".
Thus, the French leader said that he is a supporter of the victory of Emmanuel Macron, in the second round of the presidential elections in France.
Hollande believes that the success of the extreme right in the elections of may "pose a risk to our country." In particular, he stressed that protectionism, which supports far-right leader marine Le Pen, may damage the economy.
"In these conditions it is impossible to remain silent. We have to act. I will vote for Emmanuel Macron," said the French President.
Recall, German Chancellor Angela Merkel said that Emmanuel macron won in the first round of elections in France thanks to the "strong exchange rate relative to the strong EU".
Earlier it was reported that centrist Emmanuel macron and right-wing leader marine Le Pen passed to the second round of presidential elections in France. Makron got 23.75% of the votes, while marine Le Pen voted 21,53%. The conservative françois Fillon voters cast 19,91% of the vote, and Jean-Luc Melanina – 19,64%.
Comments
comments