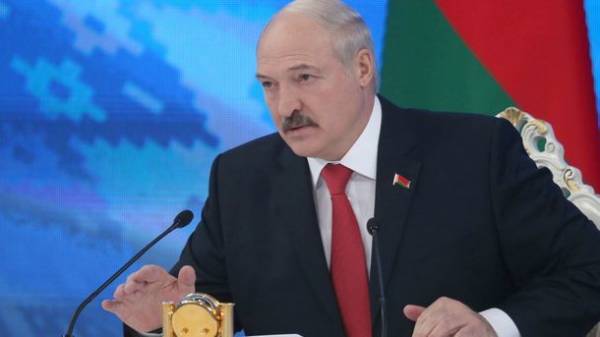 President Alexander Lukashenko said that Belarus wants Russia on a more equal footing for the job.
"We are very offended when we are in Russia, someone interprets that we are almost at their expense live, we always do what we ask, pray and so on. Nothing of the sort. The Russian leadership doesn't think so," – said Lukashenko, responding on Friday to questions from parliamentarians. The President was quoted by his press service.
The head of state stressed that "we are not freeloaders".
"By supporting us, you support yourself, firstly, and secondly, the only thing we want is to have equal conditions for work (in the framework of the Eurasian economic Union – Ed.)", he said.
At the same time Lukashenka noted that Belarus and Russia need not to argue, and negotiate.
"No time to argue today, to aggravate, it is necessary to agree, because there are a lot of problems that face us and Russia faces. We these problems can and should be solved only together, starting from defense and ending with some there are five billion (loan – Ed.)", the President emphasized.
Previously, Alexander Lukashenko said that his country does not need the West, but because of the geographical location Minsk must pursue multi-vector policy, and not only to cooperate with Russia.
Comments
comments