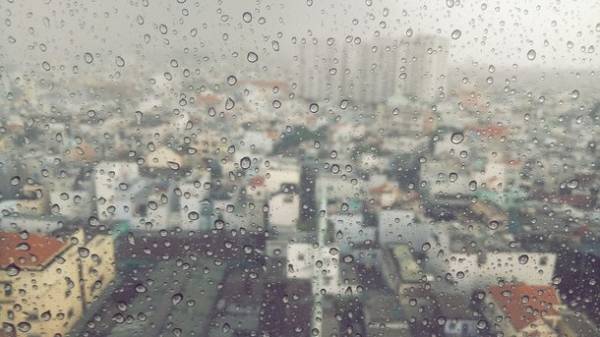 In Ukraine this week a few areas filled up with snow. Due to the cold snap, local authorities decided to renew the heating season, and the schools have announced additional holidays. In addition, snowdrifts blocked traffic on several roads.
Under forecasts of weather forecasters, cool weather will continue this weekend, the rains.
Saturday, April 22, on the West, North, East and center of Ukraine rain is expected. In the South – partly cloudy. Relatively cold weather, according to weather forecasts, will be this day in the Dnipropetrovsk region. Here, the temperature in the afternoon will rise only to the level of 5-8 degrees Celsius, and at night expected warming to two degrees Celsius.
On the West of the country the air warms to 7-10 degrees in the center – from 5 to 8 degrees. At the same time in the southern regions is expected warming up to 10 degrees in the afternoon. In Donetsk region the temperature, according to the forecast Ukrhidroenerho, will fluctuate in the range of 7-9 degrees above zero. In the North the air warms up to 8-10 degrees.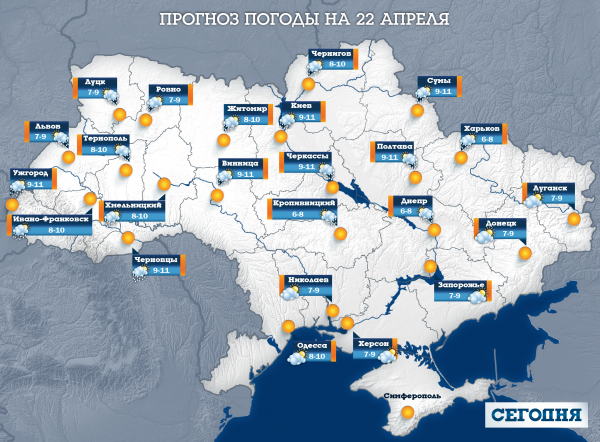 By the way, according to the national weather, if this day still will not heat, the summer will be dry.
Sunday rain will be in Ukraine. Thus on the South and East will rise to 10-12 degrees Celsius. In the centre and in the capital, the thermometer will reach elevations of 9-11 degrees. On the North and West – from 7 to 11 degrees above zero.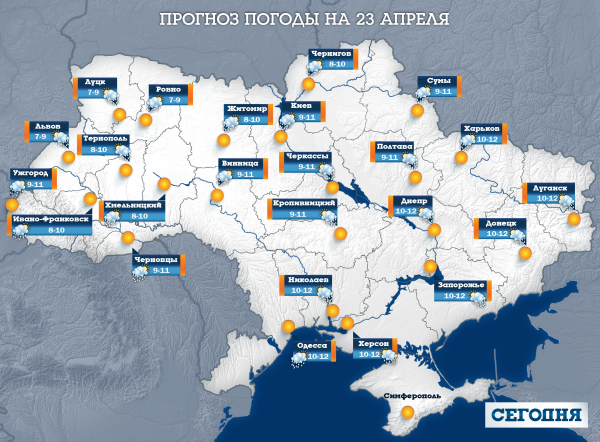 Note, April 23, as reported by portal "Weatherman", the commemoration day of the Holy martyrs Terence, Pompe and others. This day in ancient times watched the sun: "If the sun rise red in the mist – the year will be profitable. If rolled out from behind the mountain – I have to plow da field of winter sowing arowanas". At this time, reveals buds in pear, oak. Sprout daffodils, crocuses, and early and warm spring can bloom.
Comments
comments