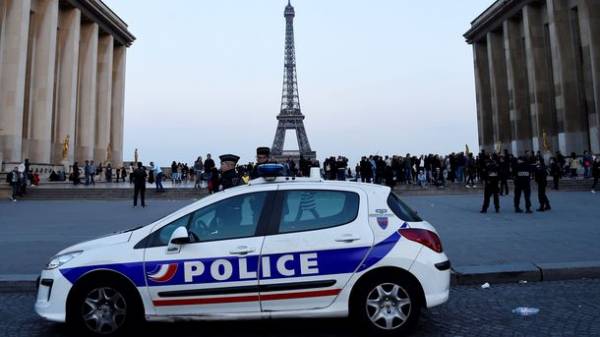 Shot April 20, police officers on the Champs Elysees, the terrorist identified as Kareem Sheriff, who was born 31 December 1977 in the French Department of Seine-Saint-Denis, announced Friday by the Prosecutor of Paris Francois Molins, whose performance was broadcast on the TV channel France 24.
The Prosecutor said that the Sheriff had 4 previous convictions, including one for 15 years (later reduced) prison sentence for attempted murder of government representatives in the performance of duties. Getting probation, he violated the regime of behavior.
However, the Prosecutor noted, prone to violence Sheriff did not pass, according to intelligence agencies, as threatening the state security and in the process of signing a total of nearly 14 years was not seen in Islamist radicalization.
In January 2017 the city Prosecutor's office, the Defense received information that the Sheriff was trying to acquire weapons and declared their intentions to kill cops. On January 13 against him was opened a preliminary investigation into common criminal law for threats against people. In the framework of this investigation, he was placed into custody February 23, 2017, and his apartment was searched.
He found the subjects continued the Prosecutor, including hunting knives, not served as a sufficient basis for the charges, as expected, the threats of life and participation in a criminal organization. In his telephone and computer equipment without finding any traces of links from websites and other sources of radical propaganda character.
The Prosecutor acknowledged that "at this stage of the investigation no connection with the radical Islamist movement or signs of membership in it is not revealed". However, a criminal past, Sheriff justifies, in the opinion of the prosecution, the continuation of the investigation anti-terrorist unit.
"The investigation will now be tied to the exact context of the transition to action Sheriff, the circumstances in which he acquired the weapons, namely the Kalashnikov rifle and pump-action shotgun, and finally to the possible assistance of accomplices, which he could use to commit this terrorist act," concluded the Prosecutor of Paris.
Comments
comments