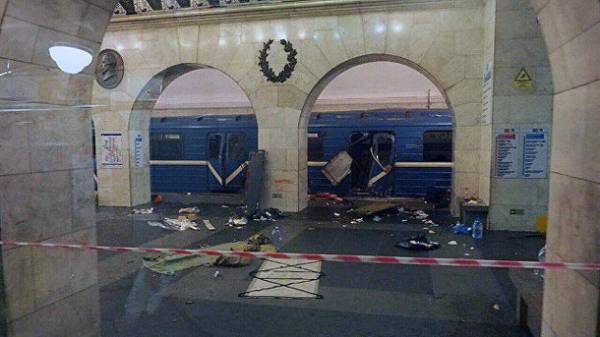 The brother of an alleged organizer of the terrorist act in the subway of St. Petersburg Akram Asimov has denied any involvement in the explosion, reports "RIA Novosti".
"I'm not involved in the terrorist attack," said the suspect, who is charged with direct involvement in a terrorist attack.
The court is now considering a petition for his arrest.
As reported in the RF IC, the detention of Ekrem Asimov in the new Moscow, he seized a grenade RGD-5. According to the FSB, he was helping to smuggle money, used in the preparation of a terrorist attack, and in the organization of international terrorists.
We will remind, on 17 April , the FSB announced the detention of one of organizers of explosion in St. Petersburg metro. Abror Azimov was born in 1990 in the Central Asian country, which is directly the Agency does not name.
As reported, H April in St. Petersburg on the stretch between the stations "Sennaya square" and "Institute of Technology" the explosion, which killed 15 people. Shortly afterwards, at the station "Ploshchad Rebellion" was detected and defused another improvised explosive device.
The investigative Committee of Russia opened a criminal case under article "terrorist act." According to investigators, the executor of the attack was a Russian citizen Akbarjon Jalilov born in 1995, a native of Kyrgyzstan. Investigators believe Jalilov first hid a mail bomb to the "Vosstaniya Square" and then was blown up in the car.
In the investigation of the attack was detained eight alleged members of jihadist cells. Six of them were in St. Petersburg, two in Moscow. All arrested persons – natives of Central Asia. All eight suspects arrested.
Comments
comments