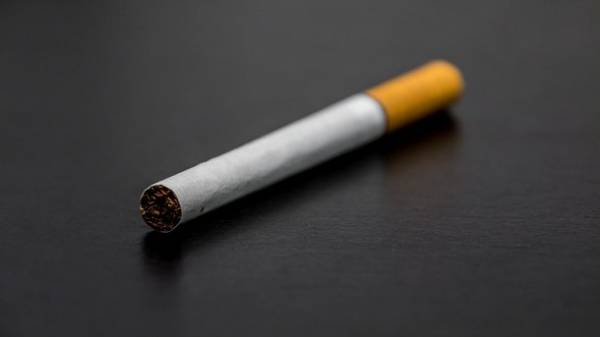 Exclusive distributor of cigarettes in Ukraine "Tedis" estimates the shortage in the market of cigarettes 40% due to the high demand for them and by blocking the work of the company law enforcement. This was stated by the Director of the TEDIS Ukraine Ivan Bay.
"Currently, the tobacco market is in a state of a certain turbulence due to the presence of unhealthy and unpredictable demand for tobacco products. Shortage of cigarettes on the market right now is 40%," said Bay.
It is estimated that as a result of such a situation, the state budget will receive less excise tax of 1.1 billion in April.
He said that Tedis Ukraine has taken steps to appeal the actions of law enforcement agencies (arrest of accounts, sealing of storage facilities, the withdrawal purchased legally products). Bay expressed his hope that each branch will professionally understand the situation, adopting clean and legitimate solution.
We will remind, earlier experts declared about the establishment in Ukraine of the lack of cigarettes, but acknowledged the lack of goods artificially provoked – as panic demand for tobacco, and the actions of sellers.
As reported, in late March, the security forces exposed the scheme particularly major tax evasion and illegal transfer of billions of hryvnia from Ukraine through the company "Tedis". Including the company is accused of financing terrorism. However, TEDIS Ukraine denies all allegations of the Prosecutor General, the company has already sought the protection of the President of Petro Poroshenko and interior Minister Arsen Avakov.
In addition, law enforcement officers raided the Antimonopoly Committee of Ukrainerelated to the tobacco distributor. The media also reported that the leadership of AMCU was suspected of receiving bribes from the "Tedis".
In addition, it became known about arrest of corporate rights and Bank accounts of the company "Tedis-Ukraine"in PrivatBank.
"Tedis-Ukraine" (earlier "Metropolis") – a distributor of tobacco products in Ukraine. The company is in the TOP 20 largest in Ukraine and full control of the market distribution of tobacco products. For many years the company has collaborated with international manufacturers of tobacco products: JapanTobacco International, Philip Morris International, Imperial Tobacco Group, British American Tobacco, as well as with suppliers of lighters FireTime and Ringo Ltd. In 2014 and 2015, 100% made in Ukraine cigarettes were implemented "Tedis".
In December 2016, the AMCU has fined the "Tedis" 431 million UAH for abuse of monopoly – the claim was to the pricing. In addition, according to AMC, "Tedis" partially refused to sell the product in the absence of alternative sellers.
Comments
comments