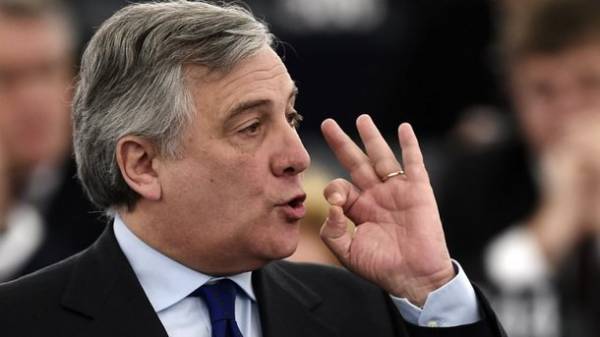 The head of the European Parliament Antonio Tajani expressed a desire to visit Ukraine. This is stated in transmitted to the speaker of the Verkhovna Rada Andrew Parubiy letter, said the former head of the European Parliament Committee on foreign Affairs Elmar Brok.
"Nothing will make Ukraine successful as practical democracy subject to the rule of law, overcome corruption and create a new country. And a country that is at war, a country that is like a period of transformation, has another opportunity to show their success to everyone, given Mr. Putin, and opposed the success of anyone who wishes her problems," said Brock.
MEP also gave Paruby confirmed that the European Parliament supported the continuation of cooperation with the Ukrainian Parliament until 2019.
In addition, Ukraine has expressed a desire to come to the head of the European Parliament.
"In the letter which I gave, said that Ukraine is a priority for the European Parliament and Mr President of the European Parliament would like to visit Ukraine in the nearest future", – said Brock.
The website "Today" to find out what to expect from Antonio Tajani Ukraine after his election to the post of head of the European Parliament.
Comments
comments