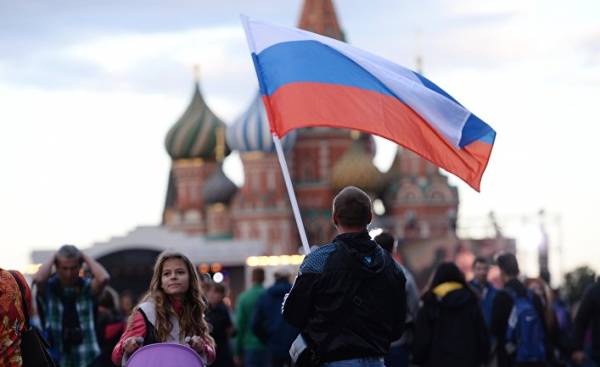 Russian opposition leader Alexei Navalny urged opponents of the authorities to take to the streets on 12 June.
Good choice. 12 June — Day of Russia. And what kind of unlawful gathering, if the citizens would go under the flag of Russia on the national holiday of the country?
June 12, in the first place remember as the day Yeltsin: Boris Yeltsin was first elected President of Russia on June 12, 1991 — short time, while the Soviet Union still existed.
Opponent of Yeltsin was President of the Soviet Union Mikhail Gorbachev, who later resigned and the government collapsed. Bulk, so put yourself in the place of Yeltsin, and try to make Vladimir Putin Gorbachev during the preparation for the elections of 2018.
Putin, it seems, will also start his campaign in June. The holding of Direct line, which is usually arranged in the spring, too, was dismissed in June. In this television program Putin answers questions of the miners of Kemerovo and teachers of an eagle and stands as the father of the country.
The last time Yeltsin was elected President of the country in 1996. This election is over and democracy Russia, which then was just beginning.
In the 1996 elections, the Kremlin has formed two political forces with a completely opposite views. Supporters of the aggressive policy wanted to postpone the election by adopting an emergency law, but the gray cardinal of the Kremlin, Anatoly Chubais won. Yeltsin chose, with the support of the oligarchs.
Expert policy Vladimir Ukhov believes that the situation in the Kremlin today is about the same. Ukhov writes in the newspaper "New Time" that the presidential campaign will take part in three political forces.
Strategy game yet. It is known only that the scenario of the parliamentary elections last autumn, Putin is not appropriate. The percentage of voters was pathetic, and the President wants to demonstrate a spectacular victory.
Alexei Navalny capabilities to defeat Putin is no more than the other. However, the opposition have already shown yourself of being a manipulator. If the economic situation in Russia worsens, Navalny will be able to take advantage — not only in Moscow and St. Petersburg but in provincial cities who are in serious economic crisis.
Summer campaign and protests can lead to the winter of our discontent.
Comments
comments