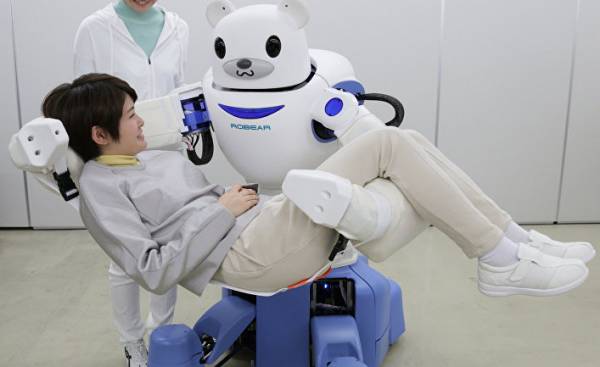 In the Russian far East, where not developed, the health system, started the experiment on the use of Japanese medicine: rehabilitation of patients injured in accidents and so on. The essence in long-term rehabilitation and medical examinations. Japanese technology enjoy greater trust among residents of the Far East. Every year, a growing number of patients who use the services of a Japanese medical centre in Vladivostok, where to get remote diagnostics in Japan. Japanese medicine is also positioned as one of the pillars of economic cooperation with Russia which promotes the Prime Minister of Japan Shinzo Abe.
"What worries you the most?" — asks the physiotherapist clinic "HOKUTO" (Hokkaido, Obihiro) Koiwa Miki (Miki Koiwa) in a patient.
In may last year, Alexander broke his left arm and leg, after an accident on a motorcycle. In accordance with the medical report of Dr. Alexander Koiwa hard to move around due to the fact that I don't work the muscles in the result of a poorly fused hip joint. Ms. Koiwa suggested to Alexander to go so he straightened his back and strained abdominal muscles.
Medical public organization "HOKUTO", the management of the relevant clinic, discusses with JGC Corporation the possibility of building in Vladivostok rehabilitation center. On this day, Dr. Koiwa showed Russian experts of Japanese rehabilitation.
She expressed the following opinion about the situation in the far East: "there is Not enough staff. There is no single rehabilitation program. Besides, it's too short."
In 2013, the company "HOKUTO" invested 150 million yen in the establishment of the Vladivostok center, equipped with facilities for computer and magnetic resonance tomography. It offers rehabilitation programs in the Japanese style.
Last year the number of patients exceeded eight thousand people. Center enjoys great popularity: it is now very hard to get into for examination.
This year in Khabarovsk also appeared in Russian-Japanese medical center "Saiko". In the center of the "HOKUTO" the CT scan results are sent to the Central clinic, so Japanese doctors provide their medical opinion.
The cost of a multi-phase medical examination is 41500 roubles. For Russia it is a lot of money, but Natalia Stepanova, complained of pain in the neck, praised the results of the treatment: "the Quality of Japanese medicine of the highest level".
Comments
comments