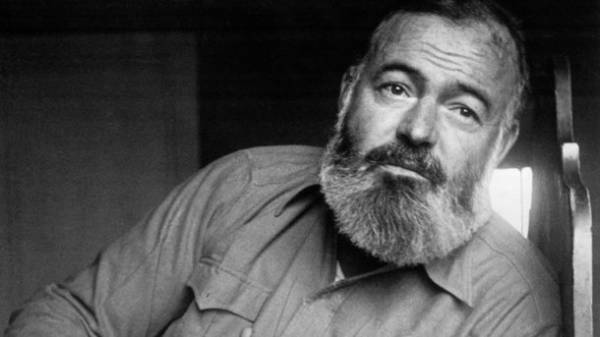 The letter, which the famous American writer, Nobel laureate Ernest Hemingway confesses his love to actress Marlene Dietrich up for auction. According to The Daily Mail, the lot is estimated at 30 thousand dollars. The auction will be held on may 4 in new York.
The message of Hemingway dated August 12, 1952, he sent a letter from Cuba, where then lived. The year before Dietrich admitted that he keeps his picture beside her bed.
Hemingway and Dietrich met in 1934 and since then was in correspondence. Roman was not among them. According to Hemingway, they were "victims of the duality of passion." However, in the letter, he repeatedly admits Dietrich in love.
For several decades, the actress and writer exchanged dozens of emails. Some of them are stored in archives, some are from the descendants. Grandchildren Dietrich over the last few years have exhibited it received from Hemingway's letters at the auction.
#Hemingway's letter to Marlene Dietrich is up for auction. "Please know that I love you always…" https://t.co/flBZCAeesW @HemingwayLetter pic.twitter.com/2GbPlgQBze
— Hemingway Society (@theehsociety) 13 APR 2017.
Ernest Hemingway was born in the Chicago suburb of oak Park (Illinois) in 1899.
His first literary success came to Hemingway in 1926, after the publication of "the sun also rises". In 1937, the writer participated in the civil war in Spain. In 1949, he moved to Cuba, where he resumed literary activity.
In 1954, Ernest Hemingway received the Nobel prize for literature. He was married four times. Hemingway shot himself with a shotgun in 1961.
Marlene Dietrich – German and American actress. Lived a long life: she was born in 1901 in Berlin, died in 1992 in Paris. Starred in the films "Tragedy of love", "Blue angel" I Kiss your hand, Madam", "Woman wanted" and others.
Despite the fact that Dietrich was officially married to the administrator of filmmaking Rudolf Sieber, she wound up romance novels. Among those with whom the actress was involved, was a German writer Erich Maria Remarque, and French actor Jean Gabin. Correspondence Dietrich to Hemingway, was published 15 years after her death.
Comments
comments