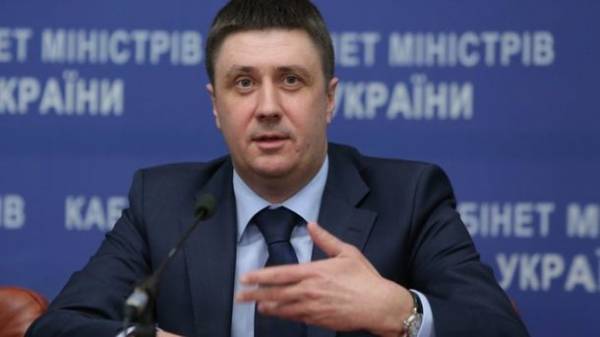 Vice Prime Minister of Ukraine Vyacheslav Kirilenko said that Russia itself isolated itself from the Eurovision song contest-2017, but I'm sure millions of Russians thanks to satellite television and the Internet will be able to see the broadcast of the event.
"Russia isolated itself from Eurovision-2017. Moreover, the Kremlin is such a decision insulated the entire Russian people a chance to see this fantastic and beautiful show, which will be attended by representatives of 42 countries not only of Europe but of the world. But we also know that millions of Russians, thanks to satellite television and the Internet, and regardless of the will of the Russian government, will watch the broadcast of the competition from Ukraine, from Kiev", – said Kirilenko in the Ukrainian radio, according to the press service of Deputy Prime Minister.
Regarding the organization of the competition, he said that training is happening at a heightened pace. At the International exhibition centre (IEC), which will host the event, hundreds of professionals both from Ukraine as from abroad. At the moment, set the rostrum for the audience, already almost built the main stage, which weighs 30 tons, height – 14 m, width 17 m, depth – 28 m. Area which can be used by artists, – 350 sq. m.
"Several unique things will offer Ukraine at the current Eurovision song contest, and all those who have good will who want peace and friendship around the world and in Europe, they will participate in the competition and will watch it," said Deputy Prime Minister.
We will remind, organizers of Eurovision have finally confirmed that Russia will not participate in the competition.
As reported, the SBU has banned entry to Ukraine Russian singer Samoilovi for three years.
After that Russia has refused to change his representative at the Eurovision song contest in Kiev, however, the "First channel" confirmed that the shooting will take part in the Eurovision song contest in 2018. At the same time she Samoilov doesn't know whether to go to Eurovision-2018.
At the same time, the European broadcasting Union (EBU) noted that Russia may not be allowed to participate in the Eurovision song contest in 2018.
Comments
comments