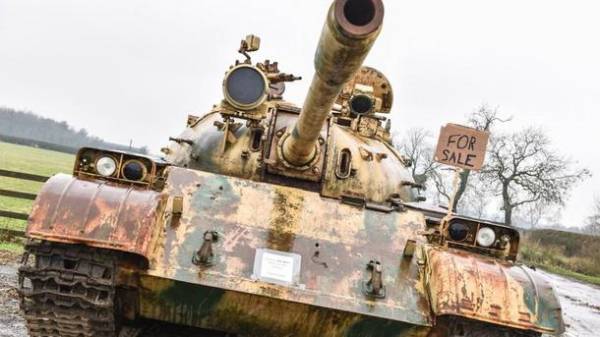 Englishman Joe Hewes who sold the Soviet T-54 tank on eBay, not knowing about the hidden fuel tank gold bullion, asked the buyer, a collector of military vehicles of nick Mead, buy him a beer in thanks. It is reported by "Gordon" with reference to the tabloid the Sun.
Selling tank brought 23-year-old mechanic to Hueso 30 thousand pounds, while the new owner can receive about 2 million pounds sterling for 25 kilos of gold found in the tank. Joe said I wasn't disappointed by the deal, but added that he "can't stand to think how for months he was literally sitting on a gold mine".
The tank belonged to the armed forces of Iraq. Bought it collector Nick Mead suspected that the fuel tank could be the gun and opened it up. Inside were five large gold bars.
About his discovery he reported to the police. The law-enforcers took the bullion, leaving the foreign Ministry a receipt.
Earlier it was reported that the collector found the gold bars in the fuel tank of an old Soviet tank T-54.
Comments
comments