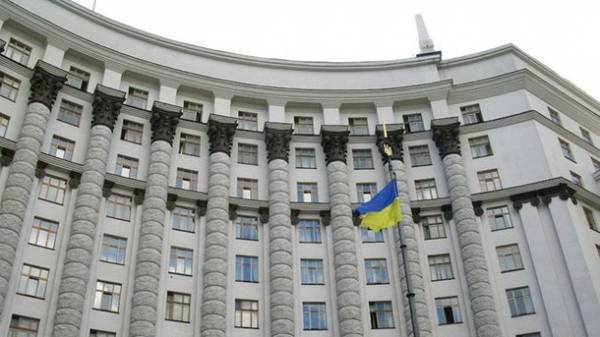 The Cabinet of Ministers of Ukraine approved the action plan in the framework of the letter of intent of the government and the National Bank of Ukraine (NBU) to the International monetary Fund (IMF) and the Memorandum of economic and financial policies dated March 2, 2017.
The decision taken by the government during the next meeting on April 12.
In addition, the Cabinet of Ministers was instructed to provide monthly Finance Ministry report on the status of implementation of the action plan such gastrocrom:
The Ministry of economic development and trade of Ukraine;
The Ministry of social policy;
The state fiscal service;
The Ministry of energy and coal industry;
The Ministry of regional development, construction and housing and communal services;
The national Commission of state regulation in the field of energy and utilities (NKREKU) (by consent);
The Ministry of justice;
"Naftogaz of Ukraine";
The Ministry of health;
The Ministry of agrarian policy and food;
The state property Fund of Ukraine;
The national Bank of Ukraine (by consent);
State regulatory service.
We will remind, the Ministry of Finance of Ukraine by the end of this week will agree with the IMF mission working in the country, a draft pension reform.
Comments
comments