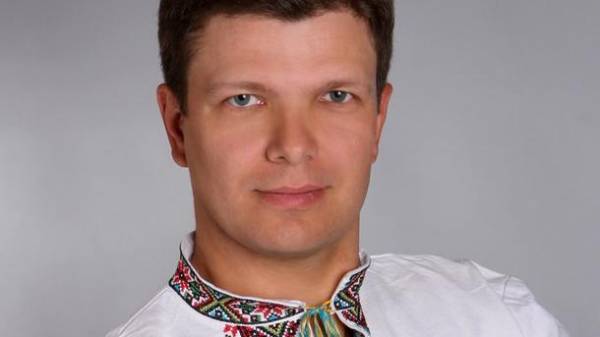 MP from "popular front" Leonid Yemets, one of those who took the former people's Deputy Nikolay Martynenko on bail, guarantees that the solution of a Deputy's mandate.
"I am responsible for their actions. Not only public. It's my decision. And I guarantee it its mandate. Remember that," – he wrote on his page in Facebook.
Yemets explained that vouched for Martynenko because I was standing next to him on the Maidan. He claims that his Martynenko has ever linked any financial obligations, and requests the NAB to check it out.
"In the darkest days of the Maidan, when from a quick decision depended the fate of the country when each of us was ready to sacrifice everything he (Martynenko – ed) remained at the forefront. It is a fact, and I saw it with my own eyes. Again, this is not an indulgence. If he is guilty, he must bear the responsibility. I explain why I vouched," wrote Yemets.
He stated that he accepts the decision on their own and cannot be manipulated. "I am deeply convinced that violations of the law in criminal proceedings is unacceptable. To hold Martynenko was not. He demonstrated by his actions that he wants the court and is not going to abscond. Today for citizen Martynenko, the law does not provide grounds for arrest. Not until the sentence of the court" , – says Yemets.
We will remind, on April 20, detectives NABS SAP and prosecutors arrested ex-the Chairman of parliamentary Committee on questions toplivno-a power complex, the former people's Deputy Nikolay Martynenko on suspicion of committing crimes under part 1 of article 255 ("a criminal organisation") and part 5 article 191 ("Assignment, waste of property or taking to them by abuse of official position") Criminal code of Ukraine in which SE "VostGOK" damages in the amount of 17.28 million dollars.
Specialized anti-corruption Prosecutor's office asked the court to take Martynenko in custody for 60 days with the alternative of a bail in 300 thousand hryvnias.
22 APR Solomensky regional court of Kiev released the ex-people's Deputy Nikolay Martynenko on bail of people's deputies from the faction "people's front" and the Ministers.
Among the 21 guarantor – Ministers Liliya Hrynevych, Volodymyr Omelyan, Ihor Zhdanov, Deputy head of the CEC Andriy Mahera, as well as MPs – Leonid Yemets, Georgy Logvynsky, Andriy Teteruk Nikolay knyazhitsky, Maxim Polyakov, Viktor yelenskyi, Elena Ledovskikh, Elena Masorin, Pavel Pynzenyk, Gennady Krivosheya, Vitaly Stashuk, hwich, Meparishvili, Viktor Kryvenko, Vitali korchyk, Elena Boyko, Vadim Pidbereznyak, Fedor, Bandurenko.
However, the request "mirrors of week" NABU has provided information about the actions and movements Martynenko the day before and the day of the announcement he suspected, which indicate the intentions of ex-MP to avoid responsibility.
Comments
comments