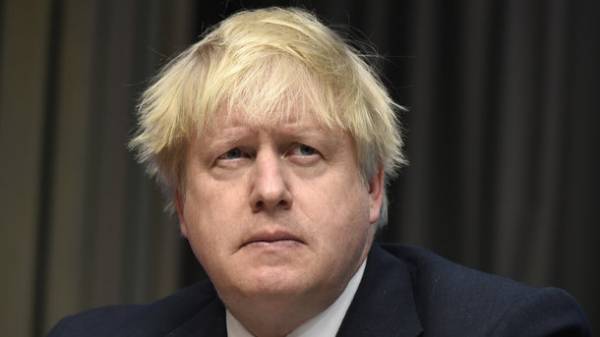 The Minister of foreign Affairs of great Britain, Boris Johnson has abruptly cancelled a visit to Russia in connection with the development of events in Syria.
"The British foreign Secretary Boris Johnson decided not to go to planned for 10 April visit to Moscow", – reads the statement of the British foreign Minister.
"The development of events in Syria has changed radically. Now my priority is to continue contacts with the US and others on the eve of the G7 meeting on 10-11 April in order to coordinate international support for the ceasefire (in Syria – ed.) and intensify the political process" – presented in the statement of the word Johnson.
Foreign Minister of Britain said that he had discussed the situation with U.S. Secretary of state Rex Tillerson. "He, as planned, will visit Moscow and, after the G7 summit will present a clear and coordinated message to the Russian side," said Johnson.
The British Minister said that London regrets that Russia continues to protect Assad's regime even after the attack with chemical weapons against innocent civilians.
"We call on Russia to do everything possible to achieve a political solution in Syria and work with the rest of the world community over the fact that the shocking events of last week never happens again," concluded Johnson.
We will remind, on the night of 7 April, the United States destroyed the Tomahawk missiles the airport shirt in the West of Syria. It was a response to the death of more than a hundred people in a chemical attack in Idlib province. In this crime charged with the forces of Bashar al-Assad. The United States also suspect Russia of involvement in the chemical attack.
Comments
comments