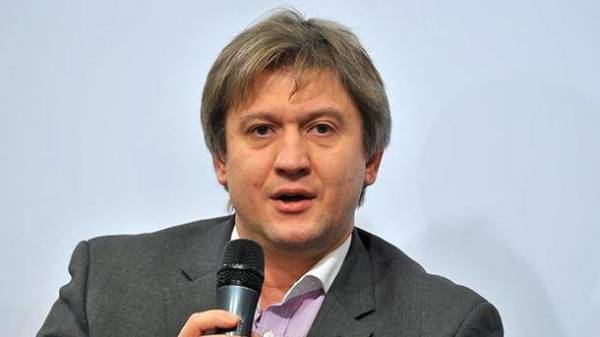 Ukraine after the decision of the International monetary Fund (IMF) on the allocation of the fourth tranche under the program of the eff the EFF in the amount of $1 billion plans by the end of 2017 to get three tranches, including the 5th may come in may, said Finance Minister Oleksandr danylyuk.
"This year was planned four tranches, and we expect these four tranches to. The following may be in the month of may", – he said on air "5 channel" on Monday night.
The Minister said that all the funds of the 4th tranche will go to the reserves of the National Bank.
Danyluk said that Ukraine for the first time in history reached the third revision of the program and receives a fourth installment, which confirms the ability of the Ukrainian authorities to fulfill their obligations and characterizes the level of cooperation with the IMF.
He said that some delay in the Board of Directors meeting on Ukraine, originally scheduled for March 20, was connected with the clarification of the macroeconomic forecast of the blockade and uncontrolled Kiev territories of Donetsk and Luhansk regions and its impact on the budget. According to the head of the Ministry of Finance, the blockade will slow down GDP growth this year by 1 percentage point (PP), however, the improvement in the external environment partially offset this negative impact.
Commenting on the statement by the IMF on the need to increase effective retirement age, A. Danilyuk noted that we are talking about the greater fairness of the pension system. "We set the right setting – experience. Without this we can not raise the level of pensions for the Ukrainians and to guarantee them in 3-4 years", – said the head of the Ministry of Finance.
Open the IMF in March 2015 the four-year EFF program total amount of SDR12,348 billion (about $16,75 billion at current exchange rates) with the first tranche of $5 billion originally envisioned by the quarterly revision of the program, the allocation in 2015 of three more tranches of SDR1,18 billion (about $1.6 billion) and a decrease in quarterly tranches in 2016-2018 to SDR0,44 billion ($0.6 billion).
Ukraine was able to obtain a small delay in the second tranche for this program to $1.7 billion in early August 2015, and then there was a long pause because of the outstanding number of conditions, political crisis and change of government.
After the arrival of the new Cabinet, headed by Volodymyr Groisman in April 2016, the negotiations on the continuation of funding was resumed, however, the IMF decided to allocate the third tranche of $1 billion only in mid-September, and the fourth, on 3 April 2017.
Comments
comments