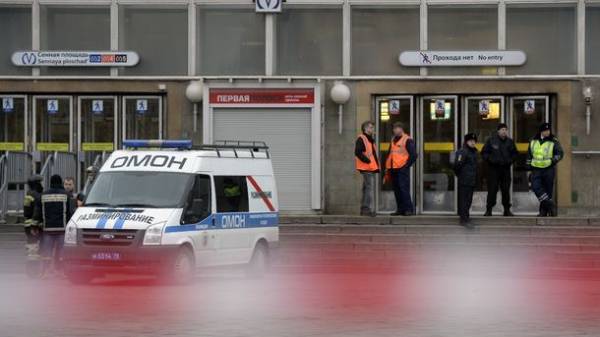 Three people among the injured in the explosion in the subway of St. Petersburg are citizens of foreign States, told reporters on Tuesday the Governor of the city Georgy Poltavchenko.
According to him, citizens of Belarus, Tajikistan and Uzbekistan.
Poltavchenko added that among the victims – 17 residents of other regions of the Russian Federation. Their relatives are already arriving in Petersburg allocated a free room at the hotel "Moscow".
Earlier, health Minister Veronika Skvortsova told journalists on Tuesday that the total number of victims is 14 people, 11 of whom were killed in the explosion and three more after him.
Hospitals in the city continue to be 49 people.
Comments
comments