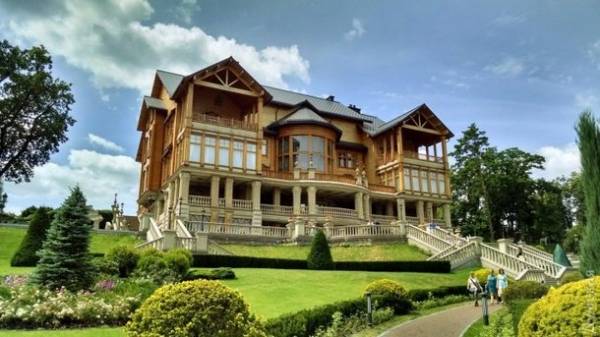 The Pechersky district court of Kiev arrested the house "Honka", located in the former residence of ex-President of Ukraine Viktor Yanukovych "Mezhyhiria." This is stated in the judgment of 24 March – the "Gordon".
According to the court, Yanukovych, officials of open company "Tantalite" (the company that was issued "the surgeon"), and persons acting on their behalf or on their behalf, is prohibited to alienate, dispose and use property of the house.
In the list of the arrested things – toilet bowls, urinals and sinks Villeroy&Boch, shower system gold color Gessi, Inada massage chairs, refrigerators, microwave ovens, TVs, phones, chandeliers, floor lamps, rugs, pieces of furniture, several dozen paintings, ceramic and metal figurines, "portrait of Luba Polezhay".
In addition, the court has arrested more than 500 books, a pool table and billiard accessories, white digital piano, Roland and other things.
"Mezhigorie" – the former residence of Viktor Yanukovych in the village Petrivtsi Vyshgorodskiy district, Kyiv region, a position he held from 2002 to 2014. In the early 2000-ies of residence was taken out of state ownership, the formal owner of the complex was the company "Tantalite".
After the flight of Yanukovych in 2014 a land area of 135 hectares, on which is located the residence, a judgment was returned in state property.
In August 2016, the Pechersky district court of Kiev arrested part of the property of "Mezhyhirya." Under arrest were hundreds of books, icons, sculptures, paintings. Also arrested were 27 cars and vintage cars.
Comments
comments