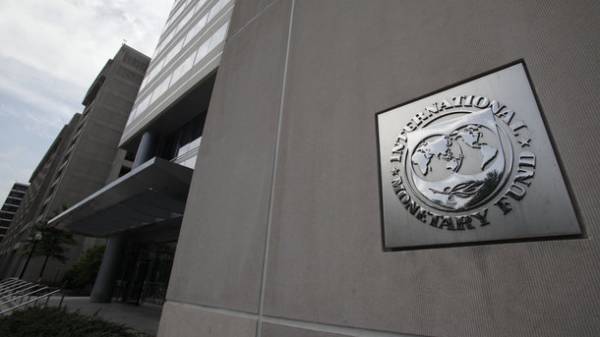 The international monetary Fund (IMF) who previously had a meeting of the Board of Directors on the allocation of Ukraine the next credit tranche of $ 1 billion, will consider the continuation of cooperation with Ukraine today, April 3.
The relevant information contains in the agenda of the IMF on the Fund's website.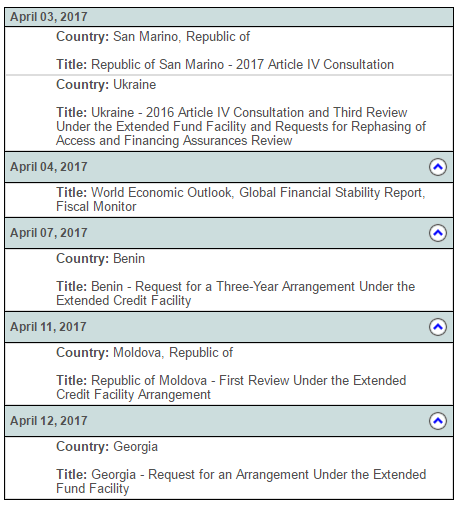 Also today, the IMF will go with the issue of San Marino.
Previously IMF resident representative in Ukraine Jerome Vacher has warned that the IMF on April 3 will consider the allocation of Ukraine tranche under the extended Fund (EFF).
"The Council of Executive Directors of IMF third review of the programme of Ukraine under the extended financing facility, together with the results of the 2016 consultations on article IV of IMF agreements – scheduled for 3 April 2017" – said Your.
As you know, the issue of Ukraine, appointed Russ tothe discretion of March 20, disappeared from the agenda of the meetings of the Board of Directors of the IMF. Prime Minister Volodymyr Groysman noted that the transfer caused by the change of the economic situation in the country due to the blockade on Donbass and became a new challenge for the government.
To resume the national Bank of Ukraine (NBU) and the Ministry of Finance had to update forecasts with regard to the effect of the trade embargo.
On 21 March , the NBU has lowered economic forecasts due to the blockade in the Donbass. In particular, the national Bank worsened the GDP growth forecast for 2017. "However, the impact of the blockade on the exchange rate of the hryvnia will be limited. The deterioration in the balance of payments in the first place will be displayed on the net purchase of currency in the market to replenish the reserves," – said the NBU.
Later, the Finance Ministry said that their predictions coincide with the calculations of the national Bank, and the IMF took the data to work.
Ukraine and the IMF in March 2015 signed a Memorandum of economic and financial policies which the country should undertake in the framework of the extended Fund (EFF). The entire program provided Ukraine with about $ 17 billion of which have already been allocated 7,7 billion dollars. So, in September 2016 after a delay of a year, the IMF approved the granting Ukraine the third tranche in the amount of one billion dollars.
Comments
comments