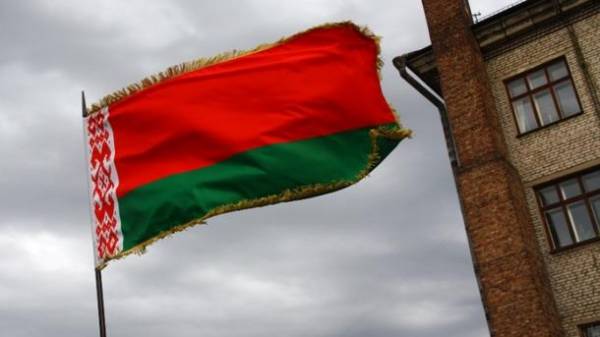 Six Ukrainian citizens detained in Belarus. This was reported by Ukrainian Consul in Minsk, Alexander Novoselov, reports "Radio freedom".
"We are aware of six Ukrainian citizens who are in temporary detention. Work is underway to ensure their rights, I am constantly in touch with the lawyers of the three detainees on the Day of freedom. One is serving 15 days of arrest, two other citizens are established, as they had no papers. Once their personalities are established, they will be deported," – said Novoselov.
"It's bad enough that citizens are detained and they have to defend, but such conditions of the host country. Zaderzhany March 22, three citizens of Ukraine I would visit in the infirmary. It is our responsibility to monitor their rights and to facilitate the early departure home after serving his sentence," – said the Ukrainian Consul.
One of the arrested citizens of Ukraine Ruslan Tereshchenko court in Minsk sentenced to 15 days of arrest for participation in the opposition demonstrations on March 25 freedom Day.
The names of two Ukrainians detained March 25, still installed, they saw in the Minsk prison "prison" – it's two young guys who were dressed in prison uniforms, the correspondent of "Radio Liberty".
According to the website "Belarusian partisan", the two are accused of involvement in the attack on the building of the tax inspection in Gomel, in a March 24, threw "Molotov cocktail".
According to the report, during the arrest they seized documents, and said that "lost" them, and also the entire clothes for examination for the presence of traces of flammable or explosive substances.
Another three of the arrested Ukrainians, Protestant preachers, became known after 2 APR of the prison was liberated by an opposition activist Oles Lahvinets, who was in the same cell with the citizens of Ukraine and told about them in social networks.
That preachers from Ukraine is expected in Minsk, said the lawyer of the Minsk Protestant Church "New life" Sergei Lukanin: "on 22 March in Minsk were detained Christian preachers from Ukraine Ashot Sargsyan, Leonid Nomercy, Vladislav Ermolov from the missions "Good news." They were going to hold the Bible seminars with participation of South Korean preacher, but was arrested and sentenced to 15 days on a false charge for allegedly swearing".
As you know, on March 25-26 in Minsk and other cities of Belarus, police broke up anti-government meeting, more than a thousand people were arrested, about a hundred were sentenced to fines and arrests.
Comments
comments