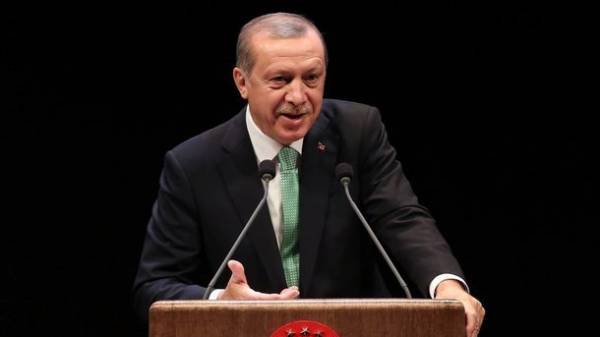 Turkish President Recep Tayyip Erdogan in a speech called himself a "guardian of peace", reports 112.ua with reference to Reuters.
With this statement, the Turkish President made a speech for support of the Kurds, living mainly in the South-East of the country, on the upcoming referendum on granting the President new powers. "We are the keepers of the world, we are the guardians of freedoms," Erdogan said.
The Turkish leader also lashed at the peoples ' Democratic party (HDP), which protects the interests of Kurds and enjoys their popularity. This party opposed the constitutional reform. According to Erdogan, it supports the Kurdistan workers ' party, which is recognized as terrorist in Turkey. In DPN such accusations refute.
However, the Agency said, the Party of justice and development, founded by the current President, is also actively supported by the population in the region. "We are ready for dialogue, ready to go hand-in-hand with anyone who has something to say," said Erdogan.
Pan a referendum, which may be a result of the transformation of the country from a parliamentary into a presidential Republic, began on Monday. While it can participate only citizens living outside of Turkey in six European countries.
Voting for residents of Germany, Austria, Belgium, France, Switzerland and Denmark will run from 27 March to 9 April. April 16, a referendum will be held in Turkey.
If the citizens of Turkey approves the proposed amendments to the Constitution, the President will gain new powers: he can form a Cabinet, present the budget, choose the most of the judges and publicati decrees which will have the status of laws.
Comments
comments