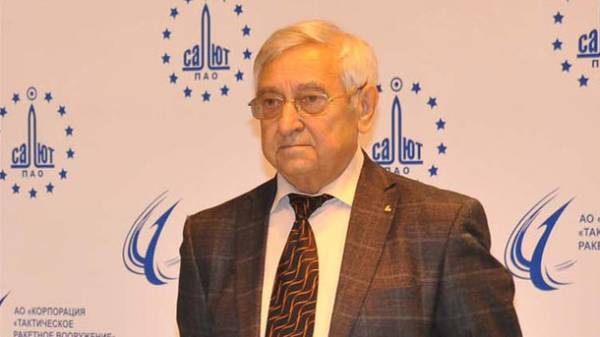 In the Russian Samara was found dead the Director of defense plant "salute" Nicholas Pirollo. Man found in his house in the Krasnoglinsky district, according to the preliminary version, he committed suicide, said the source "Interfax" in law enforcement. Porollo was 76 years.
In the report on the website of the local Department of the Investigative Committee reported that in the Krasnoglinsky district found a man with a gunshot wound to the chest. The name of the deceased is not specified, but it is said that, according to preliminary data, he killed himself.
Nicholas Parello led the "salute" in 1991. The "salute" included in the Corporation "Tactical missiles". He manufactures for the defense Ministry, armor protection of aircraft and helicopters.
Comments
comments