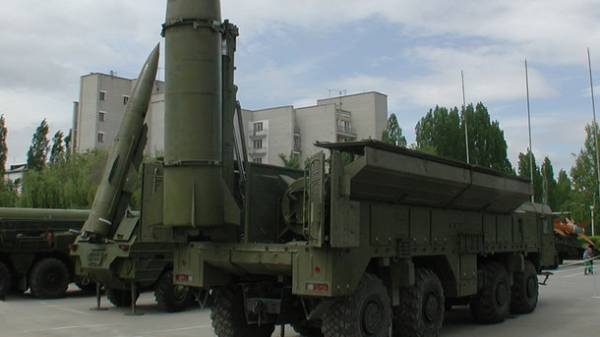 The fifth meeting of the Council Russia-NATO, which is taking place today in Brussels may lead the parties to understand the conflict resolution, but does not solve the problem of the deployment of Russian missile complexes "Iskander" in the Kaliningrad region and the Crimea.
This opinion in comments to "Today," stated former U.S. Ambassador to Ukraine John Herbst.
"It is unlikely that recent (today – Ed.) a meeting of the Council Russia-NATO will give a specific result. But it's good that the parties will be able to talk. Over time, the meetings between NATO and Russia, and between members of the armed forces of the United States and Russia could lead to understanding, overcoming conflicts in situations where the military forces of both sides are in close contact with each other," said John Herbst.
According to him, the negotiations in the framework of the Council Russia-NATO is unlikely to lead to the refusal of Russia to deploy missile complex "Iskander" in the Crimea. "Kaliningrad is Russian territory, and although the Crimea – no, Moscow is insisting that a Russian territory, and actually controls it. It was reported that Moscow had already deployed Iskanders in Kaliningrad, and is reportedly considering the possibility of their placement in the Crimea. And this problem will not be solved at the level of the NATO Council-Russia," concluded Herbst.
We will remind, today in the headquarters of NATO in Brussels and the ambassadors of Russia and of the Alliance gathered at the first session of the Council Russia-NATO in 2017. According to NATO Secretary General Jens Stoltenberg, negotiations on the situation in Eastern Ukraine, the situation security in Afghanistan and reducing the military risks in Europe. Also, the Alliance announced that want to hear from the Russian side the purpose of placing of rocket complexes "Iskander" in the Kaliningrad region and plans to deploy in the Crimea.
Comments
comments