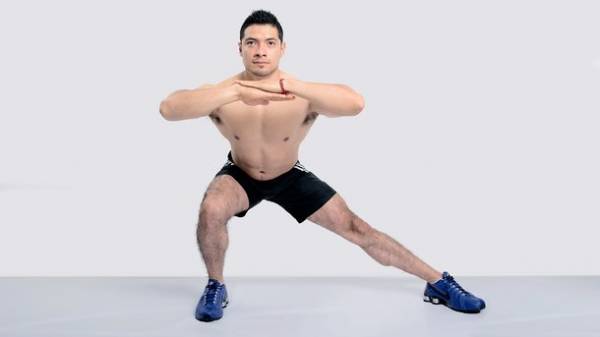 Sports are not only useful but also fashionable. Now actively open a variety of fitness clubs, new programs and everything to make people feel good and looked 100%.
British fitness experts tell what sports activity will be most popular in 2017, reports the New time.
1. Journey to childhood.
Coach sports club ONE LDN Chris Roberts says this year among active people will be the popular crawling – walking on all fours, which improves fitness, strengthens joints, improves cerebral blood circulation, relieves stress on the spine and helps to maintain good posture.
2. Yoga + high intensity interval training.
Coach Sasha Greene believes that a significant health benefits bring workout combined. And such training will be popular in 2017. As yoga and high-intensity interval training improves the physical stamina of the body, leading to muscle tone, improve the activity of the heart. The main advantage of yoga and HIIT that you can execute them not only in the gym but at home.
3. The Express workout.
Many people have no power to exercise or in the morning before work or in the evening when the winner does not desire to improve your fitness and fatigue after a busy day. In 2017 can become a popular half-hour Express workout during lunch break at work. At the practice sessions will apply the techniques that most quickly allow you to burn fat.
4. Rough and light box.
Experts suggest that this year many people will lose weight and improve health through active Boxing or with a personal trainer, either as part of a group of fitbox.
5. Extreme fitness.
When people are in extreme conditions, are more energetic, more intense than usual. The body in this condition are better able to saturate the blood and muscles with oxygen and nutrients. Therefore, in 2017, the popular can be training at altitude, in the mountains or in a special hypoxic chamber. People will be more likely to participate in marathons.
6. Smart fitness.
In 2017 people will become more aware in matters of sports, are more informed in what types of exercises are more beneficial in their particular case. To monitor health status and its progress more people will use fitness trackers and other smart technology.
Comments
comments