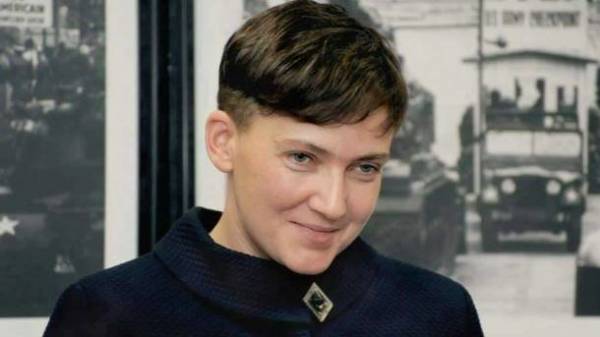 The people's Deputy Nadezhda Savchenko during his service in Iraq and almost became a bargaining chip between her commander and Prince who wanted to buy it for 300 thousand dollars. She told about it on air of TV channel "112 Ukraine" the program of Dmitry Gordon "GORDON".
"It was the Prince of the EU-Suvari. I then reacted with a wild misunderstanding and was just laughing, now I understand that, in principle, for them it was perfectly normal. But for me it was not serious", – Savchenko told.
She noted that for her the Prince had offered 300 thousand dollars. For comparison, she cited the example that in those places for a woman is usually given 2,5 thousand dollars, and for the terrorist's head – 50 thousand.
"I didn't even understand what it is, why. And at what here money? The money was not for me. I bought like thing. The money went to the commander, and I just had to get married. I'm not offended," added the MP.
Also Hope Savchenko openly spoke about his personal life and the man who can be there for her.
Comments
comments