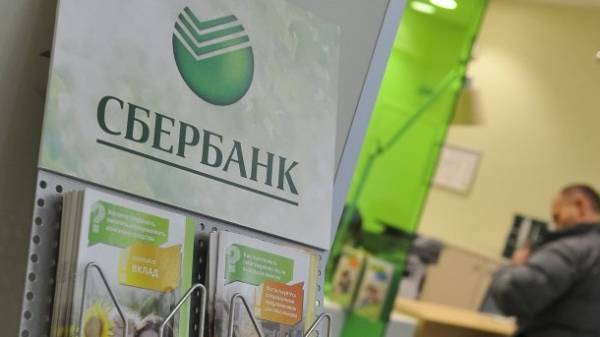 New beneficiaries Ukrainian "daughter" of Sberbank of Russia are unlikely to pour money into the Bank. This opinion was expressed by an investment banker, a specialist sales of debt securities at Dragon Capital Sergey Fursa.
"Buyer Bank is purely nominal. These shareholders 100 years do not need a Bank in Ukraine. They buy it at the large request of someone in the Kremlin. Or the Kremlin itself. And now it's important to understand what will happen next. You have two options. They buy it to drain. Or to hold until better times. To pour money in the Bank, these people will not," wrote Fursa on his page in Facebook.
The expert said that it's important now to clarify, does the condition of the transaction the debt of the savings Bank prior to the parent structure, or cheated.
"Because to buy an asset with a huge minus, almost a billion dollars of debt, it's gone. And obviously, the best time for Russian investors will come to Ukraine soon. In any case, the reliability of deposits at the Bank is significantly reduced," – says Fursa.
We will remind, on March 27, it became known that a consortium of investors consisting of Norvik banka's Latvian and Belarusian private company acquires 100% of shares of Ukrainian "daughter" of Sberbank. The main buyer of the Ukrainian subsidiary Bank Sberbank of Russia will perform the son of the owner of the oil company RussNeft Mikhail Gutseriev said.
Thus , the NBU has not yet received official notification from the prospective investors on purchase of Ukrainian "daughter" of Sberbank. The national Bank also has not received the relevant documents for the acquisition of substantial participation.
March 16 President of Ukraine Petro Poroshenko enacted NSDC decision on sanctions against the banks with Russian capital. The sanctions take effect today, March 23.
Under the sanctions were Sberbank, Ukreximbank, VTB Bank and BM VS Bank. The sanctions imply a ban on any operations in favor of the parent banks, including interbank loans, deposits, purchase of securities, prohibition of dividend payments and other operations.
As you know, on March 12 in different regions of Ukraine activists filled in the ATMs of "Sberbank" foam, and March 14 in Kiev, walled up one of the branches of the Bank. Later Deputy head of the NBU Ekaterina Rozhkova has addressed to law enforcement bodies with the request to ensure the uninterrupted operation of Bank branches. Today, March 28, the activists agreed to unlock the office in the center of Kiev.
"Daughter" of the Russian savings Bank is the sixth largest Bank by assets in Ukraine.
Comments
comments