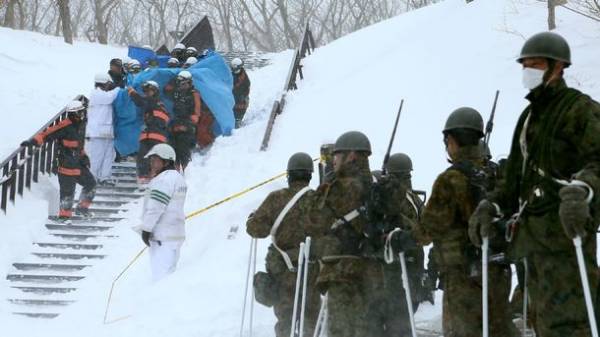 Eight high school students died in an avalanche at a ski resort in the heart of the Japanese city of NASU, located in Tochigi Prefecture, reports on Monday, March 27, Japan Today, citing data rescue. Earlier it was reported about six victims.
Another 30 people were injured. However, as the newspaper notes, the official information about the death of children is still not confirmed, as in Japan, the death of state health workers, not rescuers.
Avalanches occurred on March 27 at 09:20 a.m. local time. At this point on the slope were over 60 students from seven different schools. They are all engaged in the climbing sections and accompanied by instructors was climbing the mountain. In the ongoing search and rescue operations.
The prefectural government sent a request for involvement of divisions of self-defense Forces to participate in operations.
Comments
comments