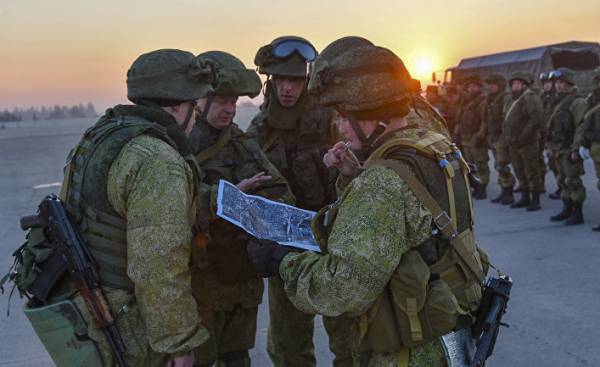 The Russian President asserts that the presence in actual combat conditions was a very useful experience for the Russian aerospace forces, and for Russian arms manufacturers.
Vladimir Putin on Wednesday at a meeting of the Committee for military-technical cooperation of Russia with foreign countries said that "reliability" and "exceptional effectiveness" of Russian weapons and defense technology has only strengthened during the struggle against the terrorist group ISIS (banned in Russia, ed.).
In addition, the Russian President also praised the role of the Russian armed forces in neutralizing chemical weapons that the terrorists have used, as well as in demining the Syrian cities of Palmyra and Aleppo. These two cities several months ago has been fully released.
Continuing his speech, Vladimir Putin also expressed the wish that "the Russian defense technologies would find more practical use of" for to "increase efficiency and improve methods of military training".
Russia from 1 October 2015, in response to a request of the official Damascus, in Syria began counter-terrorist operation, whose purpose was declared to be the destruction of ISIS and other terrorist groups in Syria.
Air strikes and Russian HQs have played a significant role in the subsequent offensive by Syrian government forces against the terrorists.
Russia — the second largest arms exporter
The President of Russia, pointing to the signed last year a contract for the sale of a Russian-produced weapons and military equipment for total amount of 9,5 billion dollars, added that the Russian military products is its loyal and reliable customers. The Russian leader also noted that the weapons now available, in total in 52 countries of the world.
According to Putin, the total value of orders completed by the Russian defense industry has reached $ 50 billion.
The Russian President also added that the total exports of military goods during the past year amounted to $ 15 billion. And this was the fact that Russia, according to positions, ranks second in the world.
Comments
comments