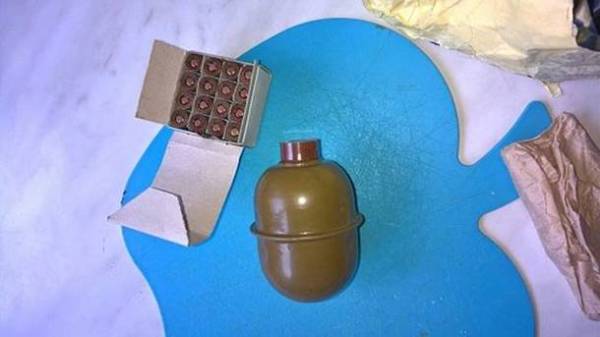 In Kiev today, at about 4:00 in the morning on the Playground of the school №51 in the Khortitsa district found the grenade. Comments about this "UNN" said the press officer of the patrol service of the city Julia Shamukova.
Patrol arrived on the scene, cordoned off the area and called the experts of Zaporizhzhya scientifically-research ekspertno-the criminalistic center of MIA of Ukraine, seized the grenade and sent it for examination.
As reports the edition with reference to own sources, the found explosive subject was fighting RGD-5 grenade with a fuse.
Now militiamen should find out, how battle a shell fell in a public place, and even on the Playground.
We will remind, in Uzhgorod the man tried to sell a grenade for 1300 hryvnia.
Comments
comments