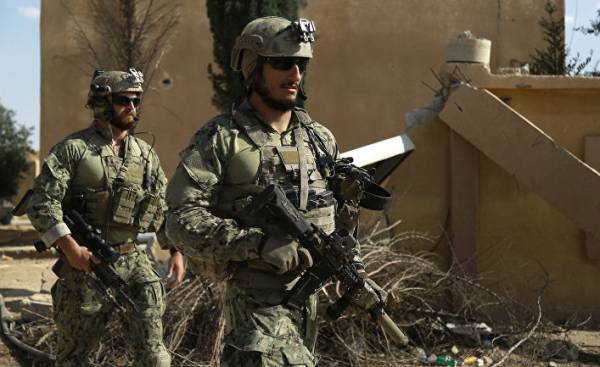 There were pictures of the landing of the US military and fighters of people's protection Units (YPG) from a helicopter in the area of tabka dam near the city of raqqa. The photographs of the fighters of the YPG a terrorist organization imprinted with the US military head-on. It was reported that the landing of the soldiers from the air lasted about five hours.
The landing of the air in the area of tabka dam was held on March 21 within the framework of operations for the liberation of Raqqa which is the capital of LIH (declared a terrorist organization and banned in Russia — approx.ed.) in Syria.
Kurdish Internet sites in Syria and accounts of the "Democratic forces of Syria" in social networks there were photos, which depict how the U.S. military and fighters of the YPG in the ranks of the "Democratic forces of Syria." It was also reported on the deployment of military in the region.
According to Kurdish websites, the statement made about the operation started to liberate Raqqa from ISIL and called "Wrath of the Euphrates," says: "the Operation of the landing was carried out with the participation of helicopters of the international coalition."
Comments
comments