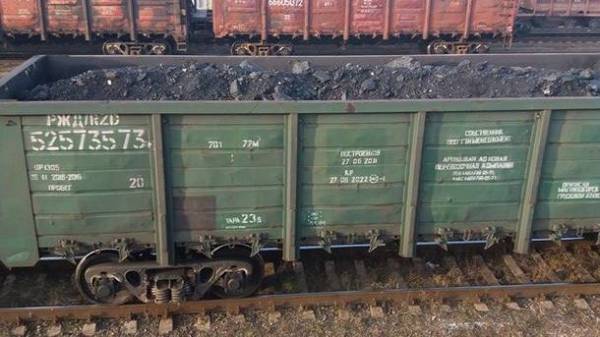 The participants of the blockade of Donbass, said on the opening of a new redoubt in Konotop (Sumy region). They reported about it in the community of the headquarters of the blockade in Facebook.
According to the report, the redoubt was opened on the evening of 4 March. "Through Konotop is one of the main thoroughfares for trade with the Russian Federation. At the freight station of Konotop were found several trains from the Russian Federation, including with the coal of the anthracite… Ongoing engineering infrastructure of the area", – said the participants of the blockade.
We will remind, from February 17 in Ukraine introduced a state of emergency in the energy sector. State of emergency declared for a month, but if necessary may be extended.
As you know, in Ukraine a few weeks, a group of "activists", who call themselves veterans of fighting in the Donbass, blocking the supply of anthracite coal from the so-called "republics". The coal of this group is extracted only in occupied territory and it depends on the generation of electricity and thermal energy. Available reserves of coal in Ukraine will last for a maximum for forty days, but the state of emergency stocks can "stretch" a hundred days.
Note that the blockade of coal supplies from Donbass forces Ukraine to buy coal from Russia or the United States at higher prices.
Earlier "Today" addresses the major issues state of emergency in the energy sector: the website found that the introduction of state of emergency mean for Ukrainians, as well as who and when will remain without electricity.
Comments
comments