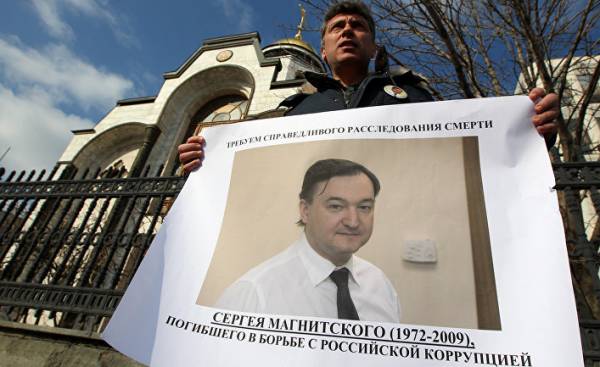 Not all who fight with Russian President Vladimir Putin, die under violent or suspicious circumstances — not all. But a lot of loud critics of Putin's policies were killed, and the murder of the Russian citizen who sought asylum in Ukraine has led to speculation about the involvement of the Kremlin.
The President of Ukraine Petro Poroshenko called the killing of Denis Boronenkov in Kiev, a former member of the Russian Communist party, which began to sharply criticize Putin after fleeing from Russia in 2016, "an act of state terrorism by Russia".
This provoked sharp criticism on the part of the representative of Putin, who called the accusation "absurd." For many years the Kremlin has always scornfully rejected the notion of political assassinations.
But Putin's critics could not help but draw Parallels with the unexplained death of other enemies of the Kremlin. "I was under the impression (I hope it's just an impression) that Russia began to spread the practice of killing political opponents," — said The Moscow Times Gennady Gudkov, a former member of Parliament and a former employee of the security service.
Here are a few outspoken critics of Putin who have been killed or died under mysterious circumstances.
Boris Nemtsov, 2015
In the 1990s, Nemtsov was a political star of the "young reformers" of post-Soviet Russia. He became Vice-Prime Minister, and for a time he was considered a possible future President, but in 2000, Putin succeeded former President Boris Yeltsin. Nemtsov publicly supported this option, but its criticism became more loud, after Putin has restricted civil liberties, and, in the end, the Germans were pushed into the background of Russian political life. He led massive street rallies in protest against the results of parliamentary elections in 2011 and wrote articles about corruption of officials. It also was arrested several times, when the Kremlin is cracking down on opposition rallies. In February 2015, after just a few hours after the call to join the demonstration against Russia's military involvement in Ukraine, Nemtsov was shot in the back four times by unknown assailants, according to the Kremlin. Putin took over the investigation of the murder, "under personal control", but the killer remains at large.
Boris Berezovsky, 2013
It is believed that Berezovsky, a self-proclaimed tycoon, who is firmly entrenched in the inner circle of Yeltsin in the late 1990-ies, contributed to the rise of Putin to power (including the media campaign that slandered Nemtsov). But under the new President, Berezovsky was not able to obtain the effect hoped for. Conflict with Putin led to his exile in Britain where he vowed to overthrow the President. He also accused the Kremlin of masterminding the murder of Alexander Litvinenko, a former intelligence officer and whistleblower poisoned in 2009. Berezovsky was found dead in a locked bathroom at his home in the United Kingdom, with a noose around his neck, so at first they called it suicide. However, the coroner couldn't determine cause of death.
Stanislav Markelov and Anastasia Baburova, 2009
Markelov was a lawyer for human rights, known for having represented Chechen civilians in cases against the Russian army on the violation of human rights. He also represented journalists caught up in a difficult position after writing articles critical of Putin, including the correspondent of "Novaya Gazeta" Anna Politkovskaya, murdered in 2006. Markelov shot and killed an armed man in the mask near the Kremlin. Baburova, a journalist of "Novaya Gazeta", was killed when she tried to help him. The Russian government said that these killings is a neo-Nazi group, and two of its members were convicted for their murder.
Sergei Magnitsky, 2009
Lawyer Sergei Magnitsky died in custody in November 2009 after he was allegedly severely beaten and then denied medical care. He worked for the British-American businessman William Browder, was investigating a major tax fraud. Presumably, Magnitsky was arrested after discovered evidence that fraud was involved the police. In 2012, Magnitsky was posthumously found guilty of tax evasion and Mr Browder lobbied the US government to impose sanctions on those who were involved in his death. The law on sanctions named in his honor, and since then applied to infringers in other cases.
Natalia Estemirova, 2009
Natalia Estemirova was a journalist investigating the kidnapping and murder that have become commonplace in Chechnya. There, Pro-Russian security forces carried out a brutal persecution to destroy the Islamic militants responsible for some of the worst terrorist attacks in the country. As the journalist Anna Politkovskaya, Estemirova spoke about civilians who are often caught between these two violent parties. Estemirova was abducted near her home, shot several times, including once at close range in the head and dumped in the woods nearby. No one was convicted of her murder.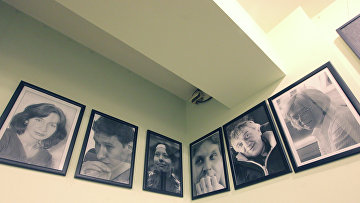 © RIA Novosti, Sergey Mamontov | go to photobacteria of journalists killed in the performance of editorial tasks: Natalia Estemirova, Stanislav Markelov, Anastasia Baburova, Igor Domnikov, Yuri Shchekochikhin and Anna Politkovskaya (left to right) in the edition of "Novaya Gazeta".
Anna Politkovskaya, 2006
Anna Politkovskaya was a Russian correspondent of "Novaya Gazeta", in his book "Putin's Russia", she accused the Kremlin leader that he has turned the country into a police state. She wrote extensively about abuses in Chechnya and several times appeared on a radio show in Moscow. She was shot at point blank range in the Elevator of her house. Her murder has accused five people, but the judge found that it was a contract job, paid for it of 150 thousand dollars, but the customer's identity was never established. Putin has denied the involvement of the Kremlin to the murder of Politkovskaya, saying that her "death itself does more damage to the current authorities in Russia and in Chechnya… than her activities".
Alexander Litvinenko, 2006
Alexander Litvinenko was a former KGB agent, who died three weeks after drinking a Cup of tea with deadly polonium-210 in a London hotel. British investigation has revealed that Litvinenko was poisoned by Russian agents Andrei Lugovoi and Dmitry Kovtun, who acted on orders, "probably approved by President Putin." Russia has refused to extradite them, and in 2015, the Russian President gave the meadow a medal for "merits before Fatherland". After leaving the FSB, Litvinenko became an active critic of the service, which was led by Putin, and he later accused the security service organization of a series of apartment bombings in Russia in 1999, which killed hundreds of people. This was followed by the Russian invasion of Chechnya in the same year, and with it the coming to power of Putin. Suspicion that Berezovsky was involved in, at least part of the plan to bring Putin to the Kremlin, but later he tried to accuse Putin of murdering Litvinenko. Litvinenko also accused Putin of killing Anna Politkovskaya.
Sergei Yushenkov, 2003
Welcoming former army Colonel was the favorite of the parliamentary reporters in the early 1990-ies, when I studied Commerce for The Moscow Times. Sergei Yushenkov barely registered his movement "Liberal Russia" as a political party when he was shot near his home in Moscow. Yushenkov collected evidence which, in his opinion, pointed to the fact that Putin's government was behind one of the bombings of apartments in 1999.
Yuri Shchekochikhin, 2003
Yuri Shchekochikhin, a journalist and author who wrote about crime and corruption in the former Soviet Union when it was still very difficult to do, once joined me during a police RAID on drug dens in Philadelphia in 1988. He was investigating the apartment bombings in 1999 for "Novaya Gazeta", when in July 2003 he was struck by a mysterious illness. He died suddenly, a few days before had to leave for the United States. His medical documents from Russian authorities declared secret.
Comments
comments