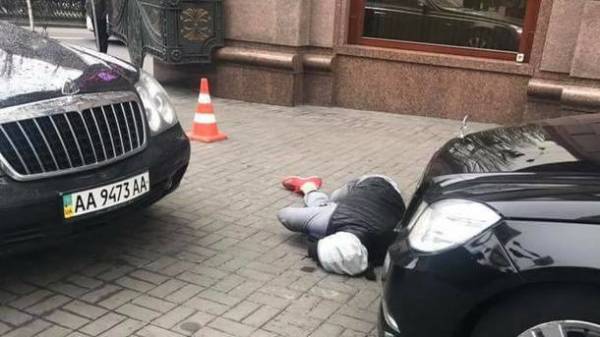 The journalist Yury Butusov talked with colleagues Paul Barsova who killed Russian politician Denis Boronenkov. About this he wrote in Facebook.
He noted that according to fighters of dobrobat, Person came to the "Donbass" in the summer of 2015, and prior to that tried out for the battalion "Carpathian Sich" and "Azov", but it did not happen.
He noted that his wanted status was not exposed, because in that time there has been no serious checks at the receipt of the service.
"From negative colleagues remember only one thing – "he was a fascists", "right-wing". But on his behavior as a soldier is not affected, he openly their views are not promoted, discipline did not break. Have earned a good reputation as a fighter, not drinking alcohol, played sports, was well prepared for military service. Proved himself as a strong man, willing to risk. However, his period of service was for the most peaceful stay "Donbass" in the combat zone. But colleagues are not surprised that he was capable of murder. Parsow quit after a year of service where he was and what he did after retirement is still unknown", – Butusov wrote.
We will remind, the former commander of Donbas battalion of the national guard Anatoly Vinogrodsky, under whose command was the killer of Denis Boronenkov Paul Parsow, said that he was not involved in the fighting and escaped from service.
The people's Deputy Anton Gerashchenko said that Parsow in early 2015 on foot crossed the Ukrainian border with Belarus, and from there went to Russia, where she studied at the school of saboteurs. According to Gerashchenko, after preparation Parsow was abandoned in the Ukraine, where he joined the National guard.
Recall yesterday in Kiev in the shooting death of a former member of the Russian state Duma Denis Voronenkov, who took Ukrainian citizenship and testified against fugitive President Viktor Yanukovych.
It is known that the killer Boronenkov was arrested as a result of injuries after a shooting. However, several hours later he died in hospital from his injuries.
Comments
comments